New Jersey Native, Megan Knight's new single, "Hard Way To Go"  is finally here! With elements of rock mixed with country, this song is sure to make you want to crank the radio with the windows down and just drive. "Hard Way To Go" premiered exclusively on COWGIRL MAGAZINE, "The single radiates with confidence and vulnerabilities that outline a perfect balance between modern and classic sounds, and pull inspiration from many different genres."  "Hard Way To Go" is now available for streaming everywhere.

With the power behind her voice it makes it that much easier for her to show that she means business. Sometimes picking up and having to leave is not always the easiest thing to do. It really makes you think and see the struggles of having to fend for yourself without the help of any others.

Throughout the song she explains the obstacles she faces as she explores her new life of having to leave and move on with her life. "I'm barely getting by and I'm scared for my health." Those lyrics hit hard as they show just how risky it can be to pick up and leave.

"Nothing worthwhile in life comes easily and that's the exact thought that sparked "Hard Way To Go." Writing this new single was like ripping pages straight out of a diary! " -Megan Knight
The intensity that is incorporated in her voice serves as a warning letting anyone know who is thinking about choosing this lifestyle, be careful!
This is just the start for Megan and she has killed it in this new single! We can definitely expect more from Megan in the near future.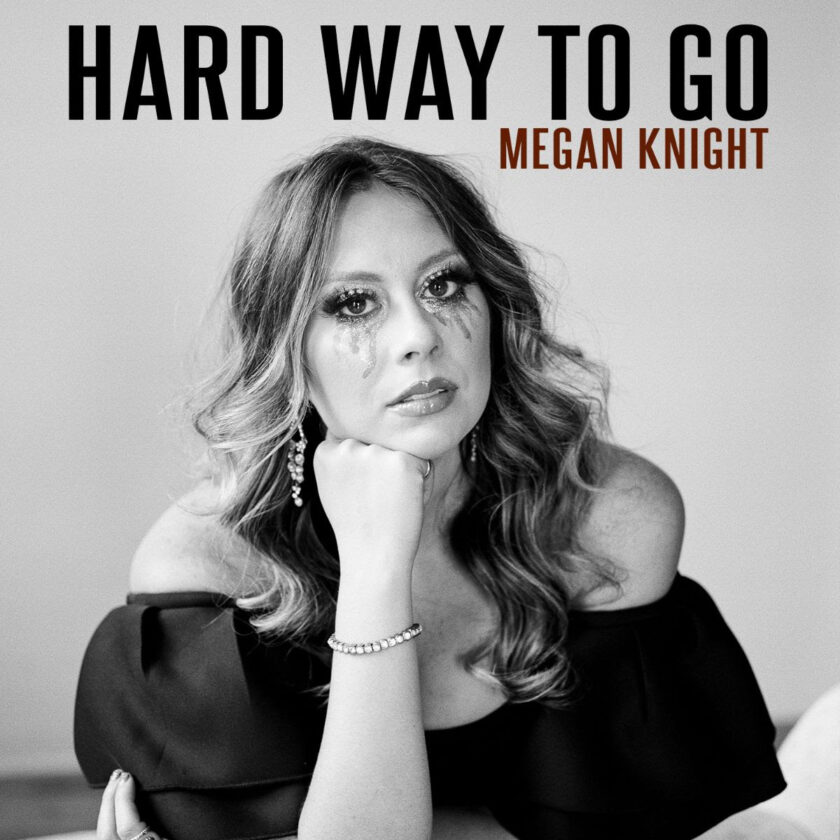 Megan Knight Releases "Hard Way To Go"