Joeboy – Duffel Bag: Joeboy Drops Upbeat Single "Duffel Bag" Ahead of Sophomore Album Release. Afropop superstar Joeboy has returned with a bang, dropping his latest single "Duffel Bag" off his upcoming sophomore album "Body & Soul." The new album, which is set to be released on May 19th, 2023, is a 15-track body of work that includes the previously released hit singles "Sip (Alcohol)" and "Contour."
Produced by E Kelly and Timmy, "Duffel Bag" is an upbeat and infectious track that showcases Joeboy's signature blend of African and Caribbean vibes. The song serves as a follow-up to his 2023 debut "Body & Soul," which was a massive hit and solidified Joeboy's position as one of the most exciting and talented artists in the Nigerian music scene.
With "Duffel Bag," Joeboy continues to showcase his flair for penning love songs that are both catchy and relatable. The song is a celebration of wealth and luxury, with Joeboy adopting the persona of an Alhaji who is willing to spend big on his ladies. The accompanying music video is a lavish and opulent affair, with Joeboy and his crew flaunting their wealth and partying with their female companions.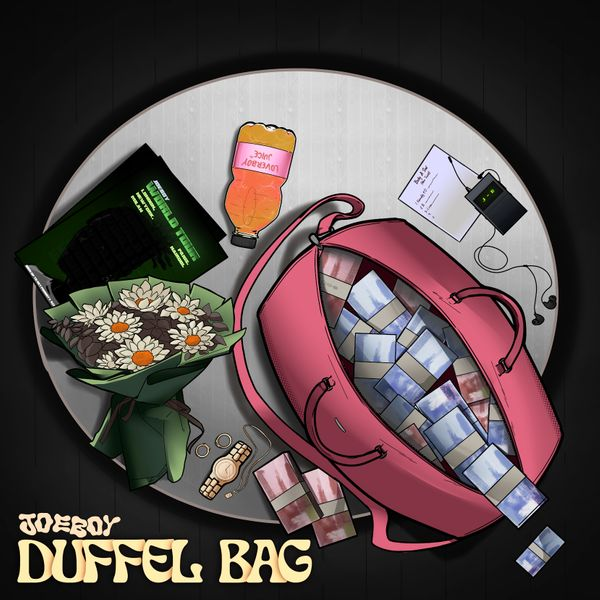 Fans have been eagerly anticipating Joeboy's sophomore album, and "Body & Soul" is set to deliver on all fronts. With 15 tracks that showcase the artist's unique sound and style, the album promises to be one of the biggest releases of the year. Joeboy has promised to reveal more details about the album in the coming weeks, and fans can expect more hit singles and collaborations from the talented artist.
Speaking about the new release, Joeboy expressed his excitement, saying, "I'm thrilled to share my latest single with my fans. 'Duffel Bag' is a fun and upbeat track that will get everyone dancing. I can't wait for everyone to hear it and to share my new album with the world."
With "Duffel Bag," Joeboy proves that he is a force to be reckoned with in the Nigerian music scene. The artist's unique blend of Afrobeats, R&B, and pop has won him legions of fans, and his star looks set to continue to rise in the coming months. Fans can expect more infectious and catchy melodies from the talented artist, as he cements his position as one of Nigeria's most exciting and in-demand performers.
Joeboy – Duffel Bag