"Bleed" by Adams Traktor, is officially out. The new single was taken from his upcoming album, Quench.Adams Traktor is a music project formed by JR Smith from Seattle, Washington to explore, expand, and in many ways bend the music genres that have influenced progressive modern music.
Smith (author, guitar and vocals) was joined in @2lionsstudios by @darling_gregory (the founder of Darling Cruel and reoccurring Billboard top 20 recording artist, Manny Elias the founding drummer of Tears for Fears (who authored the grooves on their first two iconic albums, The Hurting and Songs From The Big Chair, and brought us the anthems Everybody Wants to Rule the World, Shout, Mad World and Head Over Heels).
Special guest Fernando Saunders on bass is a critically acclaimed songwriter, producer and solo recording artist on Summit Music/Sony Universal who has played with Lou Reed, Suzanne Vega, Erik Clapton, Slash and Jeff Beck to name just a few and Olda Krejcoves on lead guitar, a solo artist and key member of the band Monkey Business.
JR says, '"Bleed" is the existential rock song that circles around a story told by so many artists and musicians that have sought the magic of a muse to stimulate them, inspire them, love them, hate them and otherwise make them feel alive. The good, the bad and the lovely really. When writing this track I set out to create a song that had a heavy rock element with a bit of a dance in its step. A bit of an emotional rollercoaster meant to be played loud."
"Bleed" was produced by Gregory Darling at 2 Lions Studios and written by JR smith.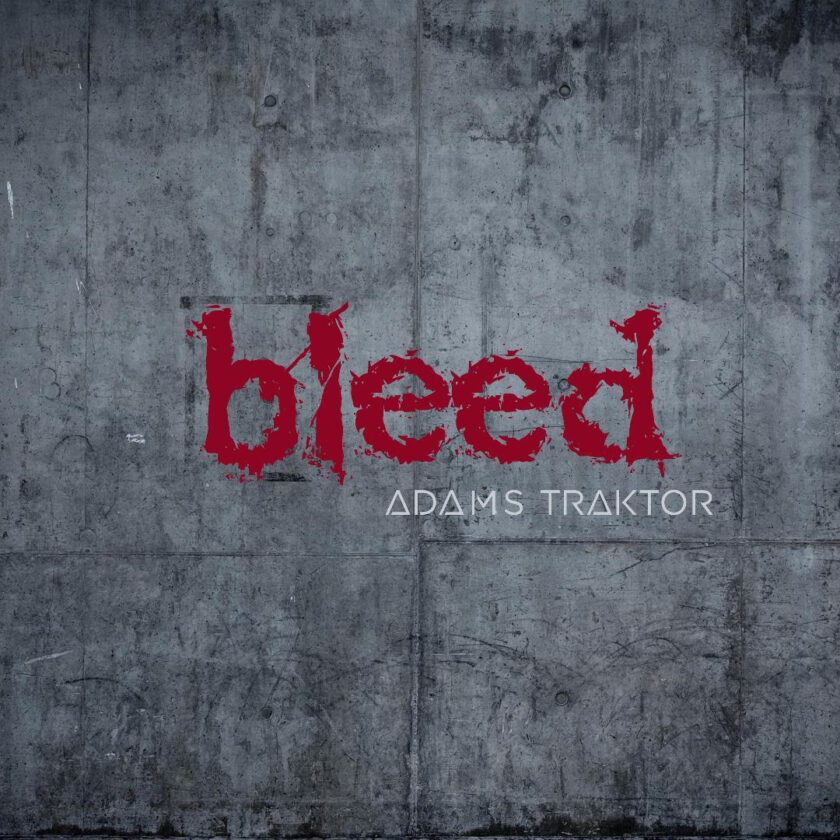 Stream Bleed By Adams Traktor