Robyn Regan – 'Thank You (For All The Heartbreaking).East London singer-songwriter Robyn Regan has been making a name for herself over the last few years as a pop riser to watch. From her first single 'Home' (charity single for Help For Heroes) to her poignant track 'In Another Life', Robyn returns in 2021 with her vibrant dance single 'Thank You (For All the Heartbreaking)'. 
"We all go through heartbreak but we get to a point where you end up thanking the person who broke your heart for the lessons they taught you. I feel with this song I've had the opportunity to reinvent myself with a new sound and look! I love it!" – Robyn shares
Having performed in some of London's most prestigious venues; The London Palladium, Her Majesty's Theatre, The Hackney Empire, The Globe Theatre and The Barbican, The Emirates and Man Utd football ground to name a few, Robyn has also supported major artists such as Ella Eyre, Union J and was even due to perform on Louise Redknapps' tour before it was cancelled due to the pandemic.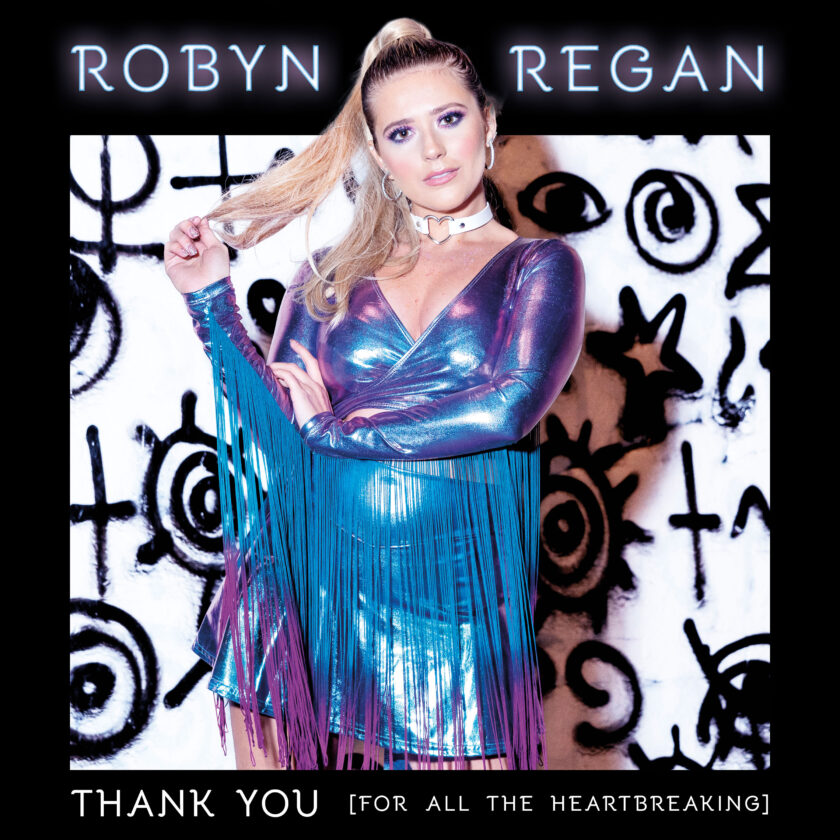 However, lockdown didn't threaten Robyn's creativity, as she used it as an opportunity to engage with her fanbase, 'Reganators', and to boost some much-needed morale by creating a game show 'In The Shed With Robyn' via her social media platforms where her fans got the opportunity to win prizes! The hashtag for the game show has been viewed over 29 million times on Tik Tok. As an artist, Robyn is always looking to go the extra mile to engage with her fanbase as she credits her fans as enabling her to live her dream.
Outside of music her star quality also appears on the screen, as she appears in Amazon Prime feature film "Soundtrack to Sixteen" as well as past performances on Nickelodeon's 'The Crunch' and CBBC's 'Smile'. 
Robyn Regan – 'Thank You (For All The Heartbreaking)