Rebecca Lappa Unveils New EP 'Tales of a Taurus': Canadian singer-songwriter Rebecca Lappa has just released her latest EP, Tales of a Taurus. This album showcases Rebecca's newfound sound, which is a fusion of indie-pop and folk. Her music is a combination of raw emotions, storytelling, and well-crafted melodies that transport the listener on an emotional journey. Rebecca's EP, produced by Louise Burns, features five unique tracks that offer a glimpse into the artist's personal and creative journey.
The opening track 'Your One' sets the tone for the rest of the EP with its intricate harmonies and catchy chorus. Rebecca's indie-pop sound is highlighted in 'Blue Lips', which uses ice-cold imagery to describe the pain of unrequited love. The EP takes a darker turn with 'Lolita,' which explores the theme of forbidden love inspired by the 1955 novel of the same name. 'Forecast' is another standout track, with Rebecca's vocals soaring above shimmering guitars, all tied together by expertly crafted weather analogies.
The EP also features 'Witch's Way,' a nod to Rebecca's folkier roots. The song starts with a gently plucked guitar line and builds to a rootsy stomp, which feels both contemporary and classic at the same time. The EP ends with 'Brick by Brick,' a modern country-sounding song with subtle slide guitar and several vocal lines floating in and out.
Rebecca's music is a reflection of her life experiences and personal growth. She explains, "Just like people change over time, my choice of how I express myself as an artist has changed over time. I am currently at a point in my life where the most raw and authentic version of myself feels best expressed through pop and alternative music. With this EP, I am continuing my journey of creative expression. My focus is making music and stories that matter to me and hopefully will impact others."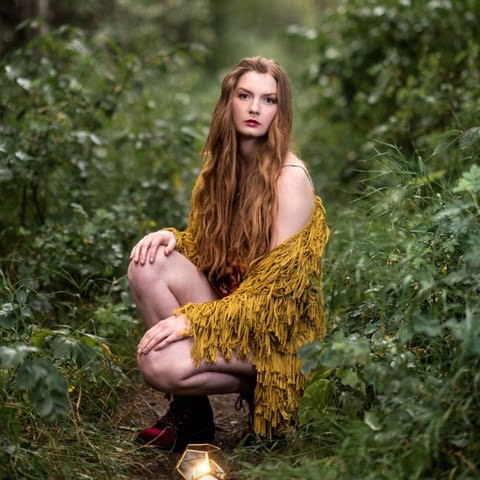 Tales of a Taurus was recorded in two studios, The Audio Department in Edmonton and 604 Studios in Vancouver. Louise Burns produced the EP and contributed to the instrumentation, which includes bass, synthesisers, and backing vocals. Additional guitar was played by Max Cunningham, and drums were played by Alex Glassford and Flavio Cirillo. Rebecca credits Burns with capturing the intimate quality of her voice and her full range of expression.
Rebecca has been singing since childhood and plays multiple instruments. She has been nominated five times for the Canadian Folk Music Awards, winning Young Performer of the Year in 2015. In 2019, she was nominated for three titles at the Edmonton Music Awards, taking home the win for Singer-Songwriter Recording of the Year. Her previous releases include Reckless Heart (2016), Spirit EP (2017), and Unfiltered EP (2019).
In conclusion, Tales of a Taurus is a stunning showcase of Rebecca Lappa's musical talent, with each song exploring different themes and emotions. Her unique sound combines indie-pop and folk, creating a fresh and authentic sound that is a joy to listen to. Rebecca's ability to create a rich soundscape and weave together captivating stories is a testament to her songwriting ability, making her an artist to watch in the coming years.