Nervous By Hugo Joy is officially out. Introducing North-East London based singer-Songwriter Hugo Joyce with his beautifully crafted debut single 'Nervous' Hugo Joyce's main body of work consists of a range of original material created with writing partner Tom Althorpe. Their songwriting partnership is the driving force behind the artistry. They cleverly blend striking, soulful vocals with infectious pop hooks and honest, but relatable lyrics.
'Nervous' opens up with a beautifully harmonic piano along with an emotive vocal hook which straight away sets the tone for the record. The sample alludes itself and allows Hugo's elegant vocals to sit at the core of the whole soundscape. The track builds throughout creating a perfect sense of fulfillment that you feel through the beat. Always building, Hugo's vocal delivery is showcased perfectly through harmony and a hugely melodic chorus that is sure to get stuck in your head.
Opening up about the lyrical context of the track Hugo mentions,
"Whilst writing the lyrics, I had a scene in my head from a film, 'About Time' that I watched the night before. There's a scene where the lead actor is waiting at an Exhibition for this girl. He waits and waits and waits and then suddenly she walks in, he becomes overwhelmed with excitement and Nervousness, which lead to the line `You make me feel nervous whenever you walk in the room'."
Hugo goes on further to discuss the process of creating the track,
"I started writing a few lyrics and the line "you make me feel nervous whenever you walk in the room" came out. From there I pitched it to my writing partner Tom. He loved it, we worked on the structure/production to then pitch to our producer to record."
Hugo Joyce's impressive journey is set to continue. Already He's made a name for himself on the live circuit having performed at several of London's iconic venues, including Ronnie Scotts, The Troubadour Club, Escargot, Servant Jazz Quarters and performing regularly for the hugely popular Sofar Sounds London, where his infectious charm and endearing wit makes him a captivating live performer. Hugo has opened for Benedict Cork at Fiction Studios, performing alongside some of the country's finest talent, including Hannah Grace and Martin-Luke Brown. 'Nervous' is the next step into what's going to be a very successful career and now is the perfect time to get on board.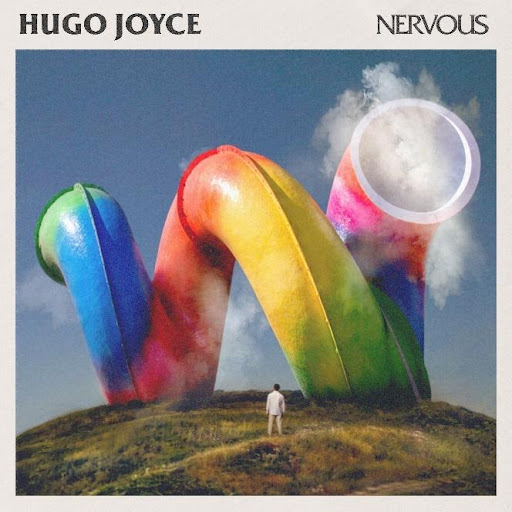 Listen To Nervous By Hugo Joy Below