Better Believe It By PSiMiTAR is officially out.Northeast based duo PSiMiTAR return with hip-hop infused new contender 'Better Believe It'. Composed of producer / rapper Steesh aka Baron Von Alias, and vocalist & DJ, LKP, they've been putting out their unique take on UK hip-hop soul under this alias since 2020. Receiving praise from BBC Radio 1, Grammy award-winning Brasstracks, BBC Introducing and Narc Magazine to name a few, the duo have had tens of thousands of streams and support from DJs across the globe. Back with the astonishing new single, 'Better Believe It' sounds somewhere between the grooves of Tom Misch and style of Anderson .Paak.

Speaking about their new release, the duo share, "Better Believe is about the little voice in your "head that tells you to never give up, and how we have to have self belief to succeed at anything."
Dedicated to self-belief and finding your feet, 'Better Believe It' comes across as entirely empowering and able to give anyone a well-needed serotonin boost. Jam packed with a range of live instruments, the track includes a talk-box, skillful melodic bars from rapper Steesh and soulful R&B vocals from LKP that will leave you with goosebumps. Already receiving great support from Nick Roberts and Lee Hawthorn at BBC Introducing in North East and Yorkshire, HyperTribe and Wayne C McDonald's key tastemaker Sugar Radio show, it's safe to say, the track is becoming the talk of the town.

With life stories that would make an exceptional biography at some point, Steesh has seen it all. One of the first standout moments for me musically was myspace, I made so many contacts and friendships back then, I connected with some of my hip hop and musical icons, collaborated and made music with a lot of them too.
It made everyone so easy to connect with and everything so easy for a brief spell. I ended up travelling to miami to meet up with Butta Verses, an artist who was signed by Maseo of De La Soul, I ended up meeting Maseo and producing multiple tracks for Butta Verses and making a lot of new contacts and friends in the process.
Being asked to play festivals in Lithuania was pretty out there and amazing, alongside some amazing, huge names and artists in the incredible city of Vilnius. An inspirational moment for me was being chosen to play at BBC Radio 1s big weekend, hearing them talk about us on BBC Radio 1, such an insane moment to be thrown into that situation, sharing the bill with Lady Gaga, Foo Fighters and so many more."
The perfect jam to the final few lighter nights and the last days of sunshine, 'Better Believe It' is a hot contender, able to keep us warm throughout winter.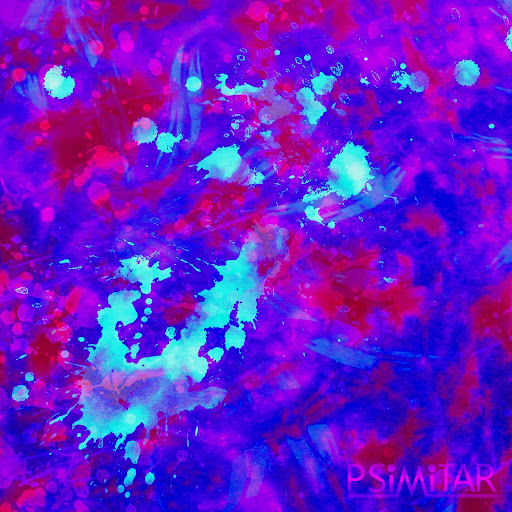 Listen To Better Believe It By PSiMiTAR Below