Fast rising singe and songwriter Maria Moss, has finally released her new Mini-LP 'Gold', from which several singles have already been released, such as 'Solo Soy Soy Un Animal', 'Gold', 'Nah', 'Viva La Vida' and 'Superwoman'.
"Gold" is the culmination of several months of hard work, enthusiasm, and high hopes placed on the exclusive talent of this pop artist based in London who is easily recognizable for her artistic versatility.
With this Mini-LP, Maria will relocate all the successes of her career to release them to the world together after having performed on stages around the world and having collaborated with important artists like the actress-singer Cher or the filmmaker Marine Hugonnier.
María is a living example of conviction and hard work. A defender of women's opportunities, their empowerment, and their right to a decent place in society, the leitmotif of her artistic proposal is to give voice and value everything that the female gender contributes to society, although ultimately her songs are sound caviar for all music lovers in general.
With a luxury music production, this work is the best letter of introduction of a young artist who claims, with compelling arguments, her place in the world pop music scene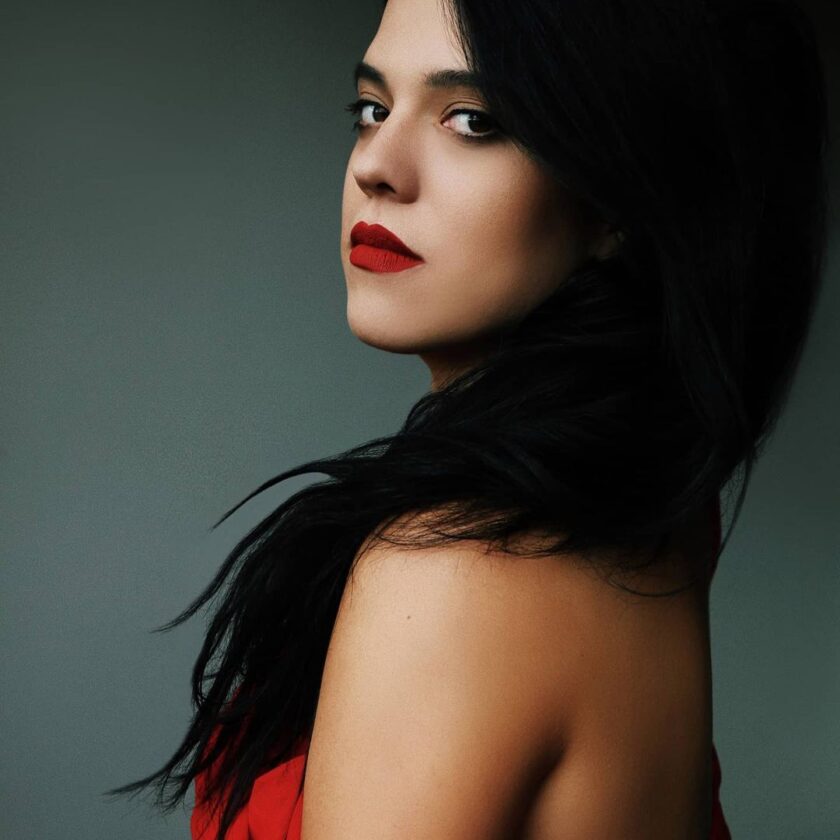 BIO

Maria Moss is an artist based in London who mixes pop with Latin and Spanish elements. Artists such as Alicia Keys, Dua Lipa, Shakira, Christina Aguilera and Major Lazer have influenced her taste in music throughout her career.
Through her songs, sung in both Spanish and English, she conveys messages of empowerment, strength, and positivity.
Recently, she has worked with world-renowned artists and producers such as 5 times Grammy winner Nacho Molino, Mark Taylor (Enrique Iglesias' songwriter and producer), Pete Maher (The Rolling Stones' engineer), and Marco Dalla Villa (known for his hit La Francesita).
Maria was Cher's vocal and pronunciation helping her sing 'Chiquitita', singing backing vocals for it and writing possible new versions of the cover.
In recent years, Maria has been developing her own sound, arousing the interest of the music industry (X-Factor, Universal Music Group, AEG Presents, OML, etc.). She has taken her music not only to Spain, but also to the UK and USA (Los Angeles, Chicago and New York), performing at legendary concert halls such as O2 Shepherds Bush Empire, Proud Camden and Cargo to name a few.
In addition to her career as an artist, she is also a songwriter (she regularly works with DJs and other songwriters), a vocal coach, a lyric translator and a presenter.
The versatile artist studied two university degrees, Journalism and Music, and is also trained in acting and dancing. Since the age of 16 she has been a live and studio session singer.