Daada Shares New Single 'Kiti': Daada, the talented artist known for her multilingual and lyric-driven songwriting, is set to make waves with her latest release titled "Kiti." This dynamic track seamlessly merges the vibrant sounds of amapiano with Daada's signature style, resulting in a powerful anthem that calls for gender equality and celebrates the strength and magic of women.
"Kiti" serves as a reminder of the inherent power, resilience, and regality that women possess. It urges listeners to support and uplift one another, emphasizing the importance of unity and solidarity among women. The impactful chorus, "tupe kiti mezani," demands that women have a rightful seat at the table in all aspects of life.
Daada's unique blend of amapiano and her heartfelt songwriting amplifies the message of empowerment within "Kiti." The infectious rhythms and catchy melodies serve as a backdrop to her poignant lyrics, creating a captivating and uplifting musical experience.
Through this song, Daada sparks a conversation about gender equality and highlights the significance of recognizing and honoring the contributions of women. "Kiti" stands as a testament to the strength and beauty of women, encouraging them to claim their rightful place and make their voices heard in every realm of society.
With its infectious energy and empowering message, "Kiti" is poised to become a rallying cry for women everywhere, reminding them of their worth, their power, and their right to be heard and valued. Daada's fusion of amapiano with her soulful songwriting creates a truly remarkable and impactful musical offering that will leave a lasting impression on listeners.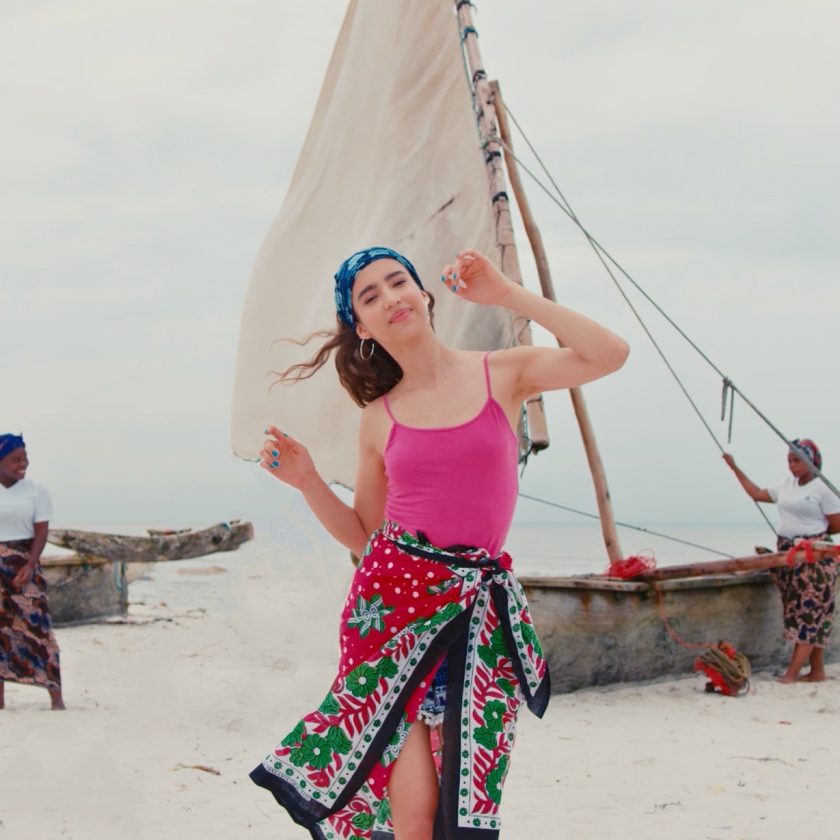 ARTIST BIO
Daada, a singer-songwriter of German-Colombian descent, brings a unique and transcultural perspective to her music. Raised in Tanzania, she draws inspiration from her diverse roots to create multilingual songs that delve into themes of identity, love, and the concept of home. Her captivating compositions blend English, Spanish, German, and Swahili, adding depth and richness to her storytelling.
In 2022, Daada introduced her talents to the world with the release of her debut EP. The music quickly caught the attention of international audiences, as her songs found airplay on prominent radio stations such as the UK's Global Smooth Chill and Germany's Radio Eins. Her distinct sound and captivating lyrics resonated with listeners, earning her recognition as one of the top six newcomers in a pool of over a thousand submissions by Amazon Music Breakthrough Germany.
Daada's rise to prominence is further testament to her exceptional artistry. Her ability to seamlessly merge languages and cultures in her music creates a unique and immersive experience for her listeners. Her songs become a vehicle for exploring the complexities of personal and cultural identity, transcending boundaries and connecting people from different backgrounds.
In addition to her musical achievements, Daada has been interviewed on RBB Fritz, further solidifying her growing presence in the music industry. Her talent, passion, and dedication to her craft shine through in every aspect of her work, earning her well-deserved recognition and praise.
As Daada continues her artistic journey, her transcultural sound and multilingual storytelling will undoubtedly captivate even larger audiences. Her ability to bridge diverse influences and create a universal musical language sets her apart as an emerging artist to watch. With each song she releases, Daada invites listeners on a heartfelt exploration of love, identity, and the notion of home, inviting us all to embrace the beauty and complexity of our shared humanity.