Justin Martin, popularly known as PAPER, is a multi-talented rapper and lyrical genius born and raised in New Jersey. The Fast rising star has taken out time to learn all there is to learn in his craft. These gems are challenging to find, but you enjoy every second of them once you do. That's the type of record you get from PAPER on his recent song "SHE LIKE" Ft. Dubz 𝗗𝗿𝗼𝗽𝘇.
It's always fun hearing the different directions a song can take and hearing an enjoyable record and other elements you never thought of making so much sense in the music. The talented music star takes us on his journey so far in the music industry.
Check out PAPER "SHE LIKE" Ft. Dubz 𝗗𝗿𝗼𝗽𝘇 on YouTube Below: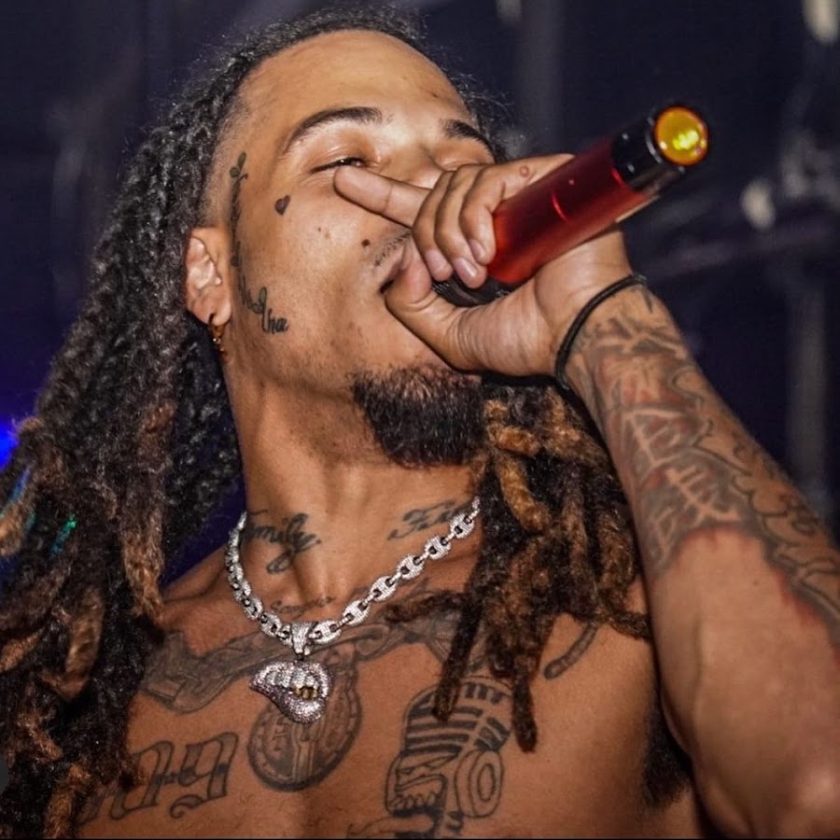 Welcome to Spinex Music, Thank you for taking out time to respond to us. To kick things off, tell our readers what inspired you to write music.
PAPER – My cousin, Tim, Popularly known as Smoove, inspired me to start writing music. Growing up with him only a year apart, we were damn near inseparable. I wanted to do everything he did. I looked up to him and still do on the way.
When did you realize you were going to make music professionally?
PAPER – When I decided to do this as a career, it was like 2015 -2016. I was all about basketball at first. All I wanted to do was go to the NBA. I played celebrity basketball for Tameka "Tiny" Harris and the ATLANTA HEIRS. for a couple of years. All the team owners were major league hip-hop artists and industry legends such as master P, Trina, Rick Ross, and many more. Being around all that on top of already having stepped in the studio and recorded before. It slowly took over my love for the ball and transferred it into music.
Please tell us what is so unique about you and your music.
PAPER – What makes me unique about being an artist and my music is that I can never be uncomfortable. Like I'm comfortable In any genre of music and can fully meet the criteria for any song needed. It just comes naturally. It's like hearing a beat or melody that already tells me what to say.
Can you share a story about your funniest mistake when you first started? Can you tell us what lesson you learned from that?
PAPER – A funny story about when I was first starting. I had just started posting my music on Instagram and getting people to gravitate to my music and presence. I got an email that said it was from "QC the label." At this point, I had put out two songs I had never promoted or had any idea of getting people to hear it. They ask me to call them personally and talk about flying me out.
So this is the first time Something like this has happened to me, so I'm thinking, man, this is not it. They call me, and it's a white male's voice telling me it's real, and I should sound more excited, etc. they end up hanging up on me because I doubted if it was real. So long story short, I asked my boy who's been signed before, and he told me to call the number back. I call the number back, which goes directly to Sony in NYC.
So now I missed my chance and messed up everything. They call me back and ask if I'm ready to be serious because plenty of people would die for this opportunity.
So when do you want me to come out? They tell me to send over all my info for a flight. I sent my name in DOB. Then they said SOMETHING was wrong with the booking and that I had to pay 300 for my ticket. My boy told me it was a cap, ruined my day, and basically what I got from it was, IF THEY ASK YOU FOR MONEY, IT AINT REAL.
Can you tell us about your latest releases and what inspired you to create them?
PAPER – My last couple releases "SAY SUM" ft. SDG Beezy. And "SHE likes" Ft. Dubz 𝗗𝗿𝗼𝗽𝘇. It was really during a time when I had a little wave going on in the city from selling out shows and performing at clubs. I was focused on making Something turn up but with a different vibe than the typical ORLANDO sound. SAY SUM was one of those records that everybody gravitated to immediately. The show responses we got were unmatched at any event.
Please give us a brief insight into your upcoming projects.
PAPER – I have an upcoming R&B EP dropping on Feb. 14th for Valentine's Day called "Paper Hearts." I was just really inspired from being a 90s baby growing up by artists like, ( usher, Tyrese, Brian McKnight, joe, Avant.) I feel like sometimes R&B is like a lost art. It used to feel good music and songs that just hit Something in you. Everyone has been through this. This generation still needs to see people like myself showing that it's okay to still ride to those soulful records, and not only that, but I want to make sure the women have Something to gravitate to besides my looks or money.
What do you wish you had been told when you first started making music that you think would help artists just starting?
PAPER – One thing I wish somebody had told me when I was getting started is HOW IMPORTANT MARKETING N PROMOTION was. I can't stress enough How much that does for you.
Which tips would you recommend to your industry colleagues to help them thrive and not "burn out"?
PAPER – Advice for my colleagues is to stay consistent, patient, and humble. Everything else will fall into place if you're serious about your craft.
What do you do when you don't make music (creative or otherwise) that you are passionate about?
PAPER – When I'm not in the studio or working on new music, I like to go to the gym, hoop, and work out. I'll study trends and things buzzing on social media that I can incorporate into a reel or song that can impact or go viral. Even when I'm not working, I'm still working. Other than that, I spend time with my friends and family and try to enjoy life.
Any last piece of advice for those artists who just started making music?
PAPER – For anybody just starting, be mindful of whom you have around you and make sure the people around you have your best interest at heart. There's a lot of envy, jealousy, and hate in the world today, and I think the most important part is realizing your worth and where you're headed in life so you can know what doesn't fit in and who is detrimental to your future opportunities.
How can our readers follow you online?
PAPER – For more, follow me on all social media platforms below:
My music is available on Spotify and Apple Music under "Paperboy Newz."