Nigerian Sensation Rema Fulfills Dream of Headlining Concert in India: Rema shared a video on his social media platforms, featuring an old interview where he passionately spoke about his ambition to make a mark in India. In the interview, conducted in 2020, he questioned why Nigerian artists were not breaking into the Indian music scene as they were in Europe and America.
"I want us to get into the India zone. Why can't we shut down India?" Rema passionately declared during the interview, expressing his desire to take Afrobeats to the next level.
Fast forward three years, and Rema has achieved an impressive feat by selling out a concert in Delhi, India. The video he shared was a mash-up of his interview and scenes from the concert, showcasing his electrifying performance and the ecstatic crowd.
In a heartfelt message accompanying the video, Rema expressed his gratitude to all those who believed in his dream and the Indian audience for their overwhelming love and support. He acknowledged the journey from expressing his ambitions in the interview to the realization of headlining a successful concert in India.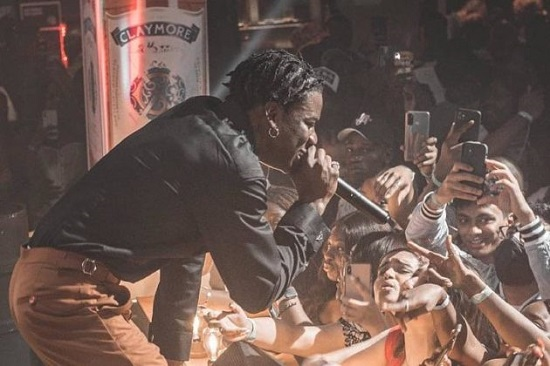 Following his triumphant concert in Delhi, Rema is now set to bring his electrifying performances to Mumbai on Saturday and Hyderabad on Sunday. Fans in these cities can look forward to experiencing his energy and musical talent firsthand.
Rema's achievement highlights the power of determination and the ability to turn dreams into reality. As an artist, he has consistently pushed boundaries and sought to make a global impact with his music. Breaking into the Indian music scene is a significant milestone not only for Rema but also for the Nigerian music industry as a whole.
The success of Rema's Indian Tour serves as an inspiration to artists who aspire to reach new audiences and explore untapped markets. It showcases the immense potential for cross-cultural collaborations and the global appeal of Afrobeats music.
As Rema continues his Indian Tour, fans and music enthusiasts eagerly anticipate his performances in Mumbai and Hyderabad. His ability to captivate audiences with his talent and energy ensures that the concerts will be memorable experiences for all attendees.
Rema's journey from expressing his dreams in an interview to headlining a concert in India is a testament to the power of ambition, hard work, and belief in oneself. It is a reminder that no dream is too big and that with dedication and perseverance, anything is possible.
Congratulations to Rema on this remarkable achievement, and may his success inspire many more artists to pursue their dreams and make their mark on the global music stage.
3 years later I did it! Thank you India for your overwhelming love & my heart to those who BELIEVED. ✊🏾🇮🇳 pic.twitter.com/zfAtfDUFDh

— REMA (@heisrema) May 15, 2023
Nigerian Sensation Rema Fulfills Dream of Headlining Concert in India