Yayo by Phantom Phunk is officially out. Phantom Phunk defies all boundaries and genres. The Floridian five piece have come together to form a sonically diverse and transcendent sound, reminiscent of the early days of Gorrilaz but with a more modern, crisper edge. Sparking recent success last year with their unique approach to creating music, they have already crafted together an invested audience.
There's influences spanning from indie, urban, hip-hop and rap, and they don't just confine themselves to just one of these genres which makes them so attractive to the everyday listener.
Their upcoming single 'Yayo' does exactly that. Beginning with a sample of children's laughter amongst other elements such as the sound of a gunshot and a rapturous applause. This certainly sets an exciting tone for Phantom Phunk to quickly introduce the hip-hop and MC members of the group. Both Cloudmaster Price and C.I.D take turns in switching up their impressive lyricism and rhymes, before the mood switches once more to Parry Ace on lead vocals to showcase their confidence and ability to go between rapping and singing in an instant.
'Yayo' is packed full of heavy, wurling synths and basslines, melodic flow and an energy that is undeniable. There's a constant sense of chaos and intrigue, which is what makes this collective so interesting and vibrant. They say the track is about a '​​A high stakes game of life or death', and you can certainly hear at the forefront of the song from the off. It's almost like the title track to a Tarantino movie, keeping you on the edge of your seat until the last second.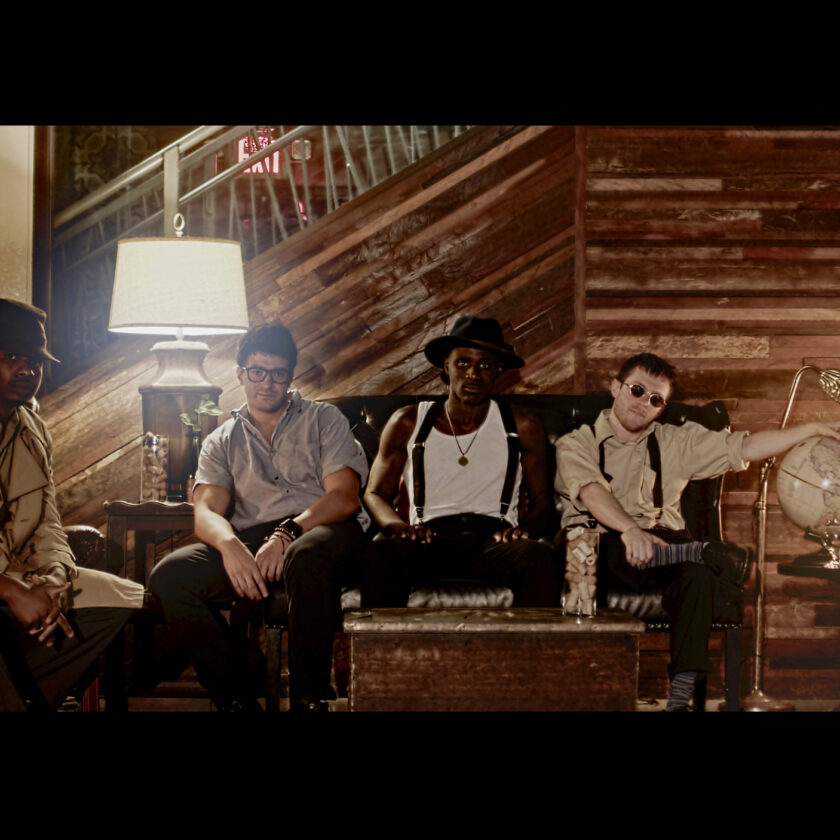 Listen To Yayo By Phantom Phunk Below