Exclusive Interview With Rebecca Lynn: In the realm of music, Rebecca Lynn Howard stands as a multi-talented force to be reckoned with. With two GRAMMY Awards and an International Bluegrass Music Award under her belt, this singer-songwriter has left an indelible mark on the industry. Hailing from Salyersville, KY, Rebecca has not only written songs for renowned artists like Martina McBride, Trisha Yearwood, and Clay Aiken but has also lent her voice to the albums of legends such as Dolly Parton, Patty Loveless, and Vince Gill.
Beyond her songwriting and vocal prowess, Rebecca Lynn Howard's musical journey has taken her around the globe. As a founding member of the Loving Mary Band, country icon Steven Tyler's renowned country band, she has traveled extensively, captivating audiences in Europe, Italy, Spain, Portugal, Japan, Canada, and the United States as both a bassist and vocalist.
Now, Rebecca Lynn is embarking on an exciting new chapter in her career as she works on her highly anticipated full-length album, set to be released later this year. Recently, she debuted her latest song, "I Am My Mother," which she co-wrote with Jamie Floyd, Rachel Thibodeau, and Carolyn Dawn Johnson, on SiriusXM The Highway, captivating listeners with its emotional depth and poignant lyrics.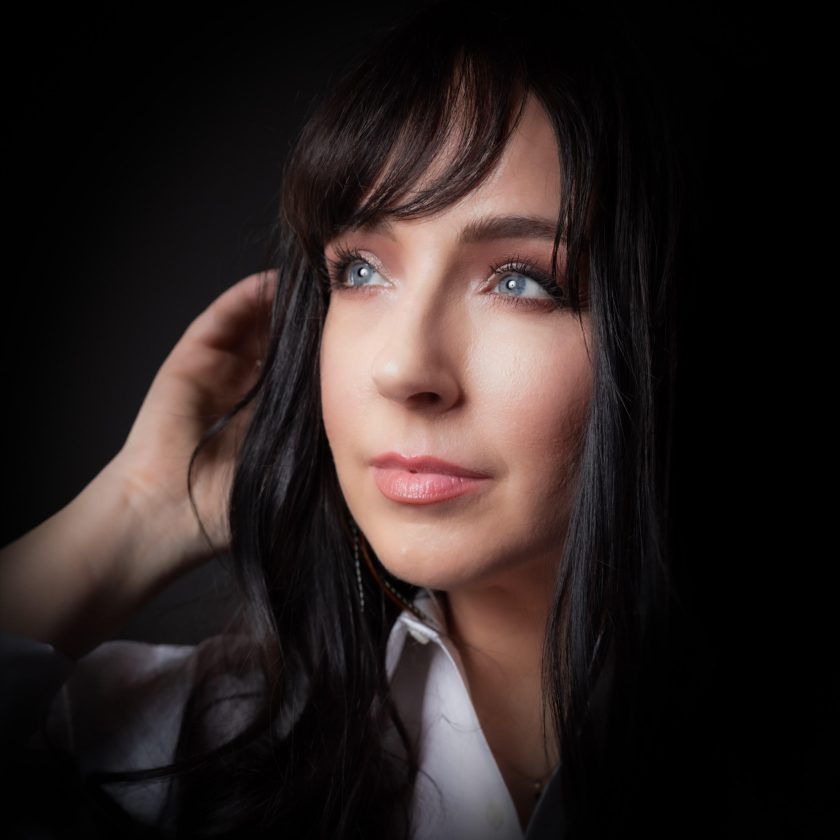 Her remarkable talent and unique voice have garnered praise from industry peers, with acclaimed artist Lee Brice describing her as "one of the most talented humans" he's had the pleasure of working with. The anticipation for Rebecca Lynn's new music continues to grow as fans eagerly await the chance to experience her forthcoming album.
Speaking about her powerful new song, "I Am My Mother," Rebecca Lynn shares, "'I Am My Mother' is one of the most important songs I've ever written. Never has a song brought me to tears the way this one has." With its profound impact and heartfelt delivery, this track is a testament to Rebecca Lynn's ability to craft deeply resonant and emotionally charged music.
In this exclusive interview, we delve into Rebecca Lynn Howard's musical journey, her experiences as a songwriter and vocalist, and her upcoming album. Join us as we uncover the artistry and passion that have made Rebecca Lynn a beloved and respected figure in the music industry.
Can you tell us about your journey as an indie musician? What inspired you to pursue a career in music?
I've always loved music. It seemed that there was really no other path for me, because it's not what I do as much as who I am.
How would you describe your unique style and sound as an artist? What sets you apart from other musicians?
I feel like my voice is the center of my musical style. Whether I'm singing country, bluegrass, blues or gospel, my voice is the common thread in all of it.
Could you share some of the biggest challenges you've faced as an indie musician and how you overcame them?
Being an independent artist always has its challenges. You always wonder if you're reaching as many people as possible. But thanks to all the social media platforms and streaming platforms, it makes it so much easier to potentially reach as many people as you would on a major label.
What is your creative process like? How do you approach songwriting and composing music?
I always like to start with a title or some sort of lyric idea. I like to know where I'm going before I start heading down the road. My songs are much more focused that way. It's always been a process that I love dearly. Seeing a song come out of nothing….there's nothing like it.
Are there any particular themes or messages that you aim to convey through your music? What inspires your lyrics?
It really depends on what I'm going through in my life at the time. Writing has always been my therapy. So, if I'm in a great place in my life, my songs will reflect that and be more upbeat and positive. If things are tough, you'll hear it in my songs. It ebbs and flows.
Tell us about your latest music project.
This new album has been a true labor of love. My husband has done most of the production and Lee Brice has co/produced some of the tunes and everything sounds fantastic! I'm so proud of this collection of songs. It's where I'm at in my life right now. It couldn't be more perfect.
What are your long-term goals as an indie musician? Where do you see yourself and your music in the next few years?–
My end goal is always to end up on a stage somewhere with my guitar. Sharing my music in a live setting will always be my favorite thing.