Fast rising contemporary country artist, Matt Bailie, marks his comeback with the release of the powerful new album, 'Naked,' on Cavalla Records.
Bailie stands out from the crowd with a voice that is rough, edgy, and immediately identifiable. It is little wonder that the Jacksonville, Florida native's vocals have been compared to famous Southern Rock stylists. He grew up under the musical influence of Donnie and Johnny Van Zant of the legendary groups Lynyrd Skynyrd and 38 Special. The brothers, who Bailie refer to as "my uncles," first introduced him to Nashville and helped to guide and manage his early career.

However, his journey from those days to today has not been an easy one. He first came to Nashville in the late 2000's. He got his break when he signed a deal with a new indie label in town and his well-received debut album was released in 2010. As recording for his second album was wrapping up, the label filed for bankruptcy and he was released from his contract, ironically just as his video "Dress Down" was #1 on CMT.com.
We recently had an exclusive interview with the singer and he fielded questions from us regarding his latest album "NAKED" and his music career. Check out the interview below and be sure to stream and share "NAKED" beneath.
Tell us about your music career so far.
It's BOOMING! I just got word that over 600 stations have picked up one of my current single, "Drinkin' and Drunk." There may be some award nominations in the near future. I just signed with a great indie label, Cavalla Records, that is incredibly supportive of everything I'm looking to do with my music. I feel extremely blessed for this second chance. I'm going to put everything into this.
How did you start
It all started when I moved to Nashville in 2007. Thankfully I had the amazing guidance of Donnie and Johnny Van Zant (Uncle Donnie and Johnny). With their help I was able to meet so many people that helped my early career. They led me to my first manager Dianna Henderson which helped me get my first record deal. She taught me and helped guide me more then I can put into words.
How did you end up where you are today
With my first deal I was struggling with addition and a growing family and unfortunately growing problems in that marriage. I lost my deal, moved back to FL, went through a divorce, found God, got sober, met my now wife, and we moved back for another go at it. With God running the show, a supportive wife by my side, and an amazing label I am more then ready for this second chance.
2. What inspiration comes to you when you think about creating music?
WOW, that's a loaded question. I'm gonna flip it around. I create music when I feel inspired. It could be anything, a phrase, a goofy story, a person/place/thing, my wife, our crazy adventures together. When it hits me, I just start with a melody and create around that.
3. How would you describe the content, style, and mood of your latest album "Naked"
The content is my own brand of contemporary country. These songs come from experience and life situations. We don't drink beer and there aren't any trucks in our driveway… yet!
The style is definitely country, it's a feel-good album that just about everyone can relate to.
The mood of this album is a little bit all over the place. It can change from song to song, and also listener to listener. It depends on what they are going through too.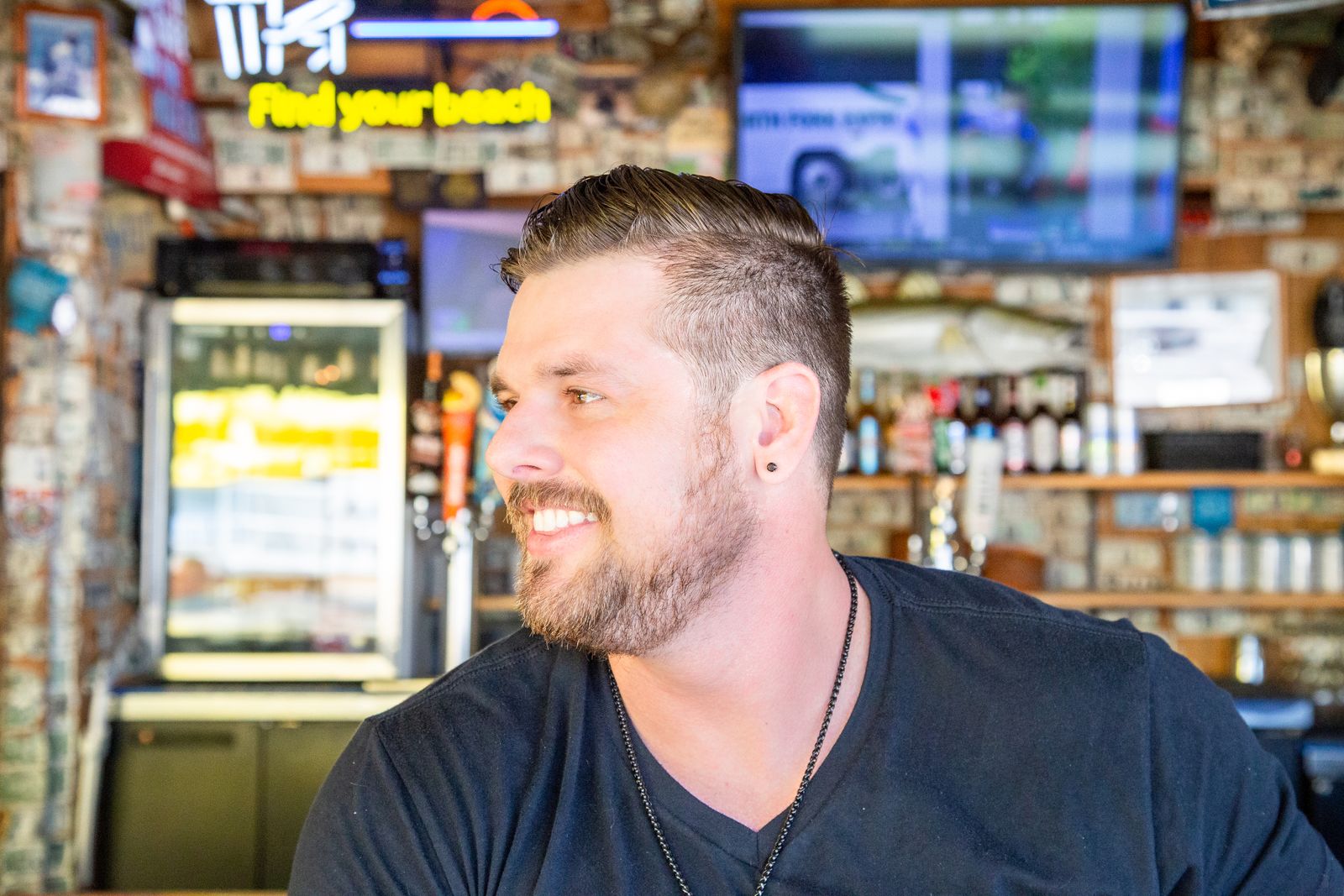 4. How long did it take to get "Naked" released?
From start to finish it was about 2 years. We recorded a lot of songs in order to pick the right songs for this project. It took that long because I co-wrote most of the songs. Every time I wrote another one the project changes slightly. I'm very happy with the finished project though
5. What would you do differently if you started today?
I don't think I would do anything differently. Each project has its own flow.
6. What are some of your favorite elements of using music to convey your work?
I think music is emotion, and it's displayed in the songs we write and how we deliver them. The emotion can be found in how we deliver the vocals, and it must be believable in order to create those emotions in the audience. And when it comes from life experiences, emotion is easy to convey.
7. What intrinsically motivates and drives your music writing and making?
I think that comes back down to life experiences. What we are going through or have gone through in creating something that people can really latch on to and relate to. For instance, there were some days I would go into the studio to record vocals and the emotion or mood wasn't there so I couldn't do the vocals the right way for that song. The same goes for writing, sometimes the mood just isn't there. There's no motivation or inspiration that day.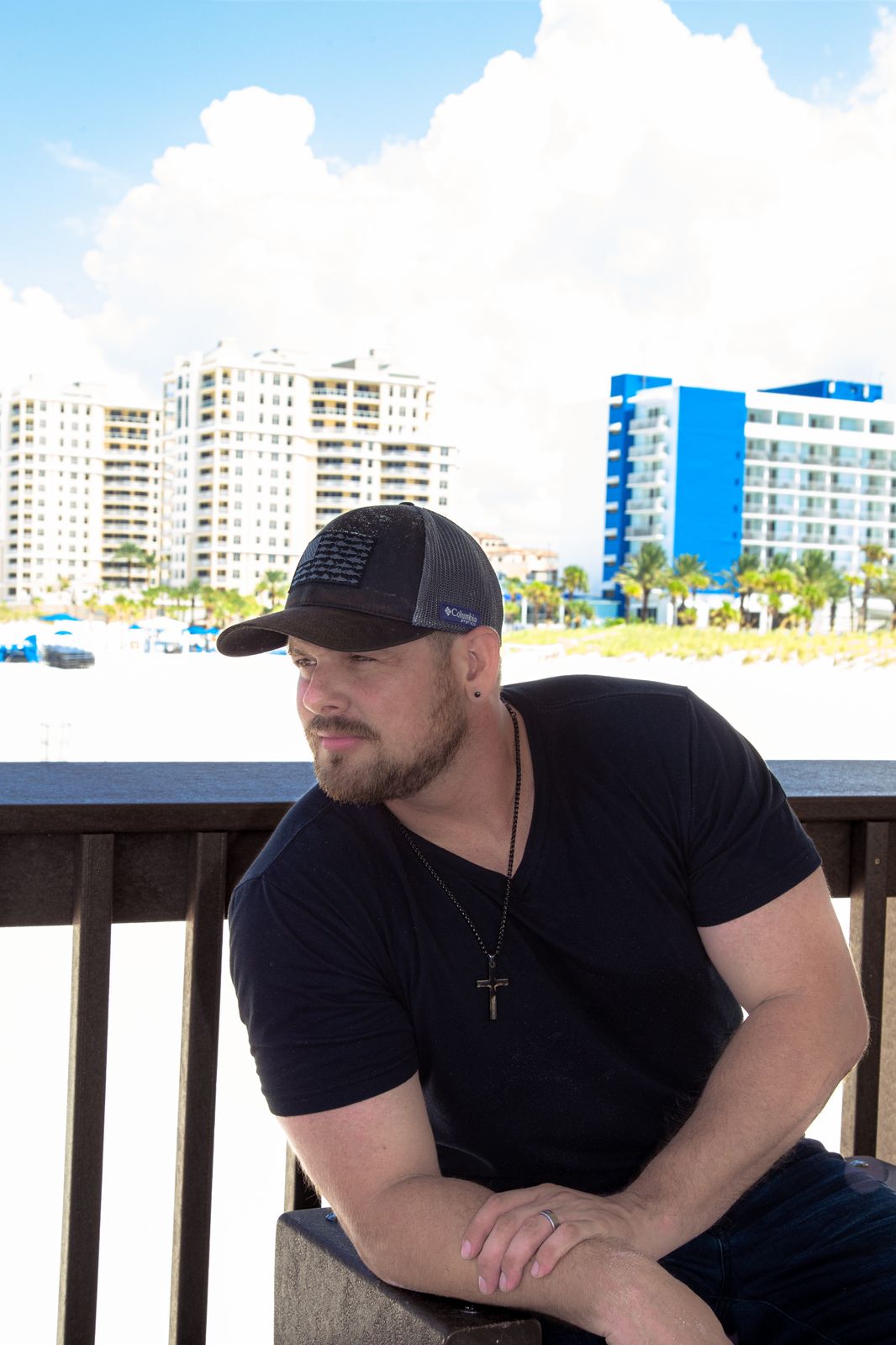 8. What is the most important aspect of your music that you learned through experience or instruction?
When writing songs for other artists, its different then writing songs for yourself. When writing music or picking songs for your own project, it comes down to honesty and truth to your life experiences. Each album or project has its own relationship with the artist. It conveys a different and ever-changing window into the life of the artist. Whether its new relationships, breakups, baby making, growing through life, whatever.
9. Tell me some of your music influences, and how they have shaped your musical style and sound?
Uncle Donnie and Johnny of course with 38 Special and Lynyrd Skynyrd. Tim McGraw, The GooGoo Dolls, all the way to the Backstreet Boys.
Now it's a bit more like John Mayer, Need to Breath, and newer Morgan Wallen. I was also influenced by song writers I was privileged to know or write with over the years. I learned so much from David Lee Murphy, The Warren Bothers, Mitchell Tenpenny, and Earnest.
10. Share an example of big success that helped you achieve your success in music.
Success is defined differently by everyone. For me, success is following God and making sure my family is happy and taken care of. Let's let my fans be the judge of success this time.