Fast rising American singer and songwriter Hannah Anders, has made name for herself in the country music world.Prior to now the Multi-talented singer won the Los Angeles Akademia Award for Best Country/Rock Song for her single "Turn it Up", which also was nominated for LOZ Song of the Year and sat pretty at #1 for the entire month of April on Australia's Power FM Station.
However, Anders' songwriting capabilities also propelled her to be asked by world renowned Dodge Ram Truck Company to write their Nashville ad campaign.Hannah Anders has also made a name for herself internationally in the touring world, ranging from headlining the Rednecks and Rhinestones Festival in the UK and Ireland, performing at popular festivals Summerfest and Nashville's CMA Fest, while also sharing stages with popular artists LoCash, Billy Currington, and Keith Anderson.
In a recent interview with the singer she fielded questions from us pertaining her latest single and her music career in general. Check out the interview below and be sure to share your take about her latest single "Redneck Riding Hood" in the comment section beneath.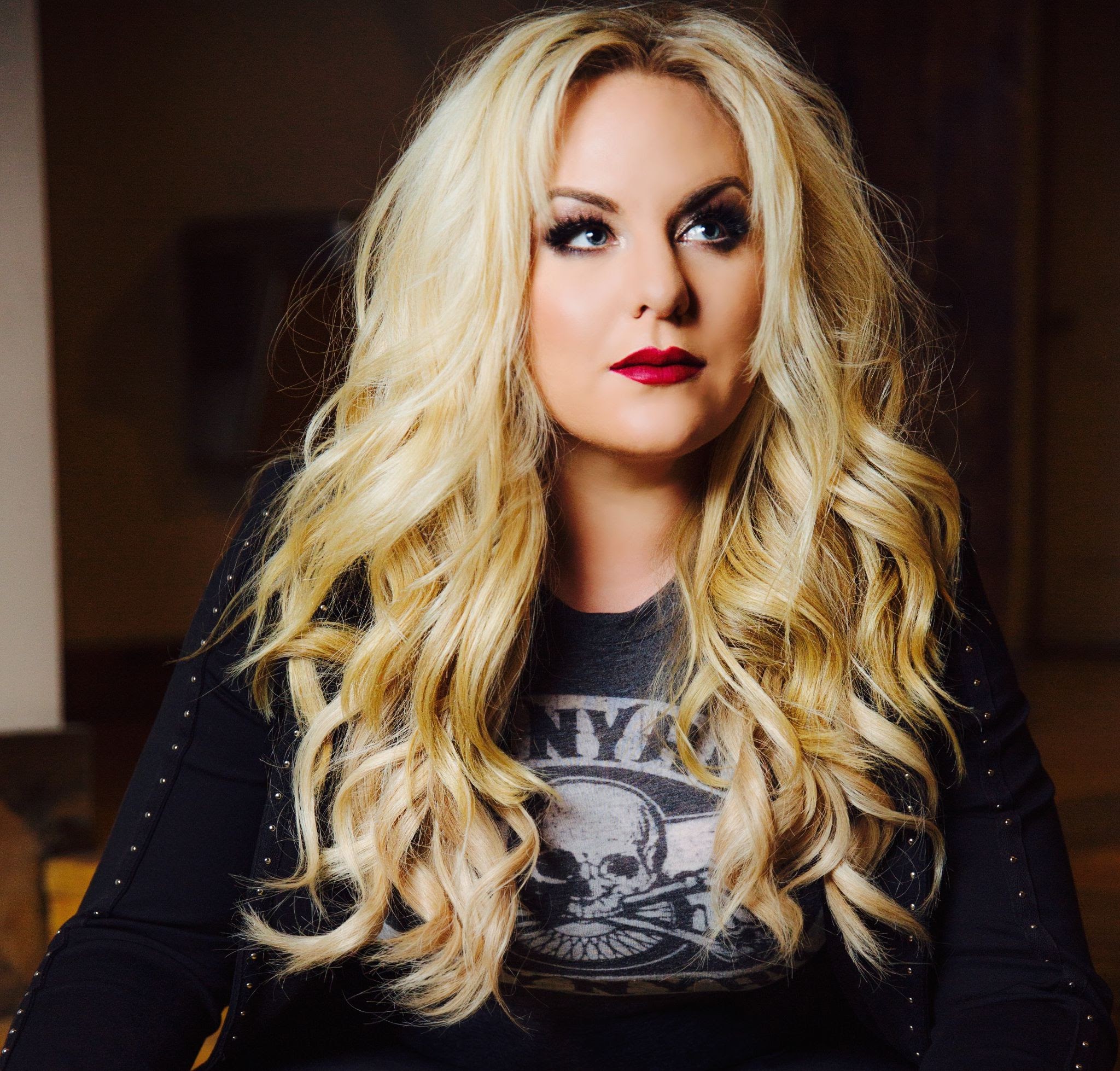 What's the inspiration behind your new single "Redneck Riding Hood"?
I love the narrative happening around "fairy tales" right now that the heroines are not these damsels in distress but rather strong, independent women who can hold their own in the world. I wanted to bring that to Redneck Riding Hood. The song is definitely fun and campy and that gave me a great platform to bring her to life, but I wanted her to be a bit of a bad ass as well. She's no wolf's victim.
"Evolution" is about 60/40 songs I've written verses songs written by other writers, and Redneck Riding Hood happens to be written by the extremely talented Megan Conner, Jon Stea, and Jon Conley. I'm really honored to have been able to cut it and I knew the moment I heard it I wanted to bring her to life.
You won Los Angeles Akademia Award for Best Country/Rock Song with your song "Turn it Up". Were you optimistic about winning the award and how was your reaction towards this when you bagged the award?
I think you always hope you've done work that's good enough to be recognized, and often even when you have it isn't, lol. So when you are honored and acknowledged it's a great feeling. I don't know that I expected to win but I was really happy when we did. "Turn it Up" is really the unofficial anthem for The Hannah Anders Band, so it was special to have it win this award.
Because of your song writing capability, Dodge Ram Truck Company asked you to write their Nashville ad campaign. What was this campaign all about and how was the feeling like getting recognized for your writing potentials?
This was a very cool moment and one I was really proud to be a part of. The song was written specifically for an ad campaign where they were selecting winners to go to Nashville for an all-expense paid trip, and they needed a song to capture that and support the commercial.
To be sought out not only as a singer but as a writer was a really amazing thing, especially by such a large and reputable company. Dodge Ram and Country Music go really well together!
You have toured many countries performing and headlining many music festivals.How was the performance experience like?
I have to tell you that the privilege to perform in other countries is one that I do not take lightly, and these have been some of the best tours of my whole career. The love of country music all over the world, and the reception that we've received when we've gone in to perform for fans there has been nothing short ofincredible. There is an energy of love and acceptance and you really feel like they WANT to love you. They want you to do well. It's a beautiful beautiful thing. We head out on international tours every chance we get.
What's your perception about music and what drew you into music in the first place?
I've always been musical, and I come from an extremely musical family. My mom will tell you that I literally sung before I spoke. My parents knew this was in me and nurtured it from the time I was a baby. I don't think I've ever known another path or another dream. I never had a chance to be "drawn" into it. I was born into it.
Are you currently working on any EP or album? If yes! What should your fans expect from it?
I released a full-length album in January of this year. It's titled "Evolution." I'm so proud of it. Ideas and inspiration are brewing for the next round of songs for sure, but for now, I'm going to really soak up this piece of work and give it its moment.
Coming into limelight as an upcoming Artiste is always difficult when the needful isn't done. What are some of the steps that you are taking to become the next superstar in the nearest future?
I wish that there was a formula you could follow that would ensure success and stardom, and there just isn't. I feel like my sole job is to create music that I believe in, remain authentic and integrous in my business dealings (not a code of ethics everyone in this business lives by) and work my ass off. Period. It's a LOT of hard work, day in and day out. Most of it isn't glamorous and social media is not a good barometer for how hard you really have to work to get ahead.
You have to show up for the people who are supporting you, you have to take the time to meet your fans, you have to keep showing up. I show up every day and do my part, and that's really all that I can ask of myself.
What's your general view about the music industry that you are into today and what are some of those changes that you would like to effect for the benefit of upcoming artiste if given the opportunity?
I would really love to see songwriters and artists properly compensated for their work. Streaming revenues are inexplicable and the amount of money going into the hands of the people who have nothing to do with making the art is just unacceptable.
I would also really love to see us honoring our live musicians more. I don't think there is a harder working group of people in this world who deal with more rejection and crap than touring musicians, and I would love to see the code of conduct, pay, and respect go WAY up. I could write a book about the things we've dealt with on the road. Things the crowd has NO idea about when we hit the stage, and that's ok. It's our job and we love it. But there's a reverence that's missing for our live bands and it needs to come back.
Show me someone who got through the last year without music. You can't Honor it.
LoCash, Billy Currington and Keith Anderson are some of the artistes that you have shared stage with. Who amongst them would you like to collaborate with if given the opportunity?
I would be honored to collaborate with any of these guys. I was a fan before sharing stages with them and more so after the fact.
What's a typical day like for you when you aren't writing and recording in the studio?
I run a very successful vocal and artist coaching business which I've done for the last 13 years. I have never been more grateful for that than I was this last year. It really kept me going when all of our shows and live appearances were canceled. Between that and my artist career you'll rarely find me with a free day, but when they happen, I love a good hike with my husband and my dogs, dinner and drinks with friends and family, and an acoustic guitar on my back deck.