Rising singer-songwriter Emilya has unveiled her brand-new single, "Emotionally Bankrupt", a stunningly smooth downtempo cut that leaves a huge impression on first listen. Having only debuted last year, the 22-year-old independent artist from Dallas, Texas, has already begun to amass a following from her two previous singles, but she looks set to propel her rise even further with this new release.
Beginning her love affair with music at the age of six when she began playing piano, Emilya showcases her full range of talents on "Emotionally Bankrupt", with the track highlighting her strong musicianship – from powerfully emotive vocals to skilful songwriting. Immediately setting the poignant tone of the song with incredibly striking opening piano chords, the track hears Emilya open up about depression and anxiety, with her lyrics capturing perfectly in song form the feelings and sentiments that many people experience but are often unable to talk about.
The Multi-talented singer recently joined us in an exclusive Interview where she talked about her latest single 'Emotional Bankrupt' and her career in general.Emilya is an artiste that you all need to watch out for as she is gearing up to be releasing more classic singles for the listening pleasure of all. Check out the interview below and do well to stream 'Emotional Bankrupt' in all streaming platforms.
Your musical prowess was salient in "Emotionally Bankrupt", with depression and anxiety as the central message. Was this song inspired out of a personal experience with depression or anxiety?
Most definitely. I wrote this song in college which was one of the hardest times in my life. If it wasn't for music and some counseling, I probably would not have made it through. I feel like this song was building up inside of me over a long period of time. I wanted to write a song about depression and anxiety for a while, but I knew it needed to come naturally and not forced. It took a while but I'm so happy with the finished product.

How would you compare the creation of your latest single, "Emotional Bankruptcy", to that of "Infatuation?"

"Infatuation" was the first time I intentionally sat down to write an R&B track. It was a longer process over time playing with different chord progressions and melodies. "Emotionally Bankrupt" was such a quick write. I had just gotten home from co-writing "Disappear" with Annika Bennett, and was still inspired to keep writing. The melody and lyrics came together in about 30 minutes and I still remember how excited I was for the world to hear it.

You started playing piano at a very young age, would you say that the knowledge you gained while growing up with this instrument has helped in shaping your career?

For sure! Piano is the basis of my writing and I love how versatile it is. It's my comfort zone and the place I get most of my ideas. I believe singers with the ability to play an instrument have a huge advantage in the industry. Learning the theory behind music has also increased my musicianship and songwriting which transformed my music even in just a couple of years.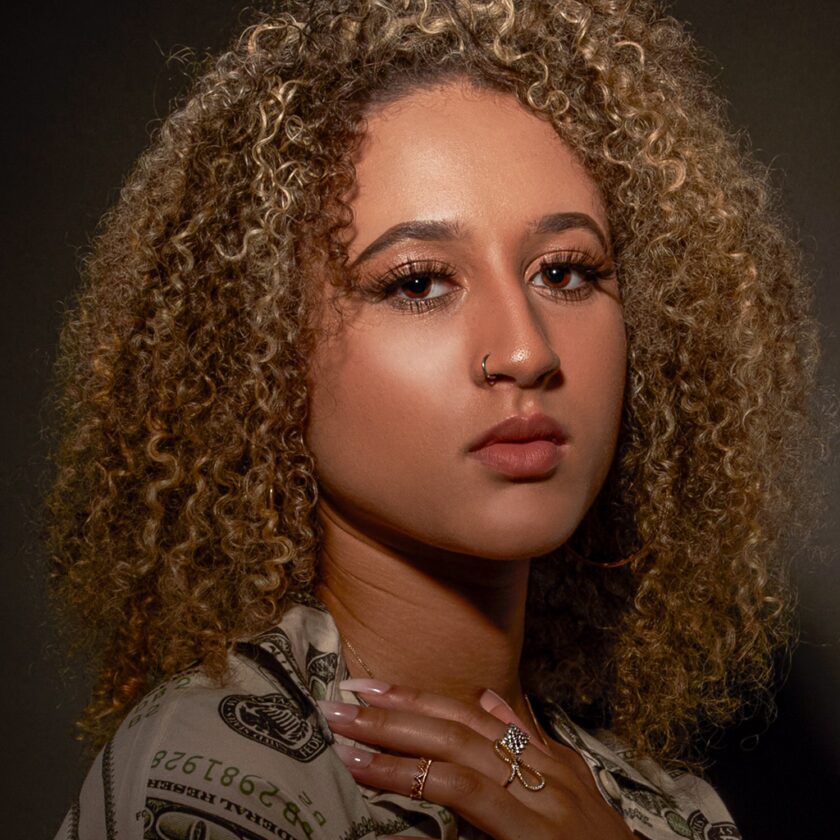 What are some of your interests outside of music?

I love anything artistic and creative. Dance has always been a love of mine and I was actively dancing for about 8 years growing up. I also love acting and it's a dream of mine to be in films. Design is also a passion of mine – I love fashion and wanted to be a fashion designer at a really young age. Now, I still would love to break into that industry at some point but I also really enjoy interior design and could see myself venturing into that down the road – while still doing music of course.
Do you think it's very difficult to break through the music industry as a woman?

I would say so. I think women can have an advantage of making it big a lot quicker, but not always for the right reasons. We're not always taken seriously and often our look is judged or valued over our sound. My goal is to use all of my assets, but remain true to my art and put the music above all else.
What do you think that the future of music holds for you?
I think I'm so close to my dreams becoming reality. I often get really anxious that I'm not as big as I want to be yet, especially with so many young artists blowing up these days. But I always have to remind myself that I'm 22 and that's still so young! I see big tours and collaborations in my future and that's what I'm most excited for. I'll do whatever it takes to get there.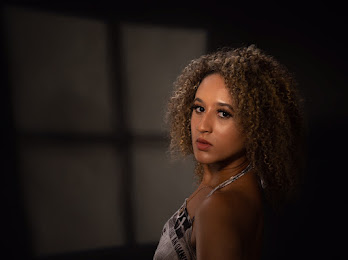 As an upcoming Artiste, what has been the biggest challenge that you encountered in your music career?

I would say financial limits have been the biggest challenge. Music can be so expensive and having to work to pay for it takes time away from the very thing I'm working towards. If I had an unlimited budget, I'm sure I could have paid my way to fame by now. But, the route I'm taking is more authentic and keeps me humble. I know my time will come and it's hard work and passion that's going to get me there.
What motivated you to choose music as a career?

I think music has always had a pull on me. Growing up, I sensed a lot of my friends didn't have the same connection to it I did. Something about it was different for me – calming, exciting, inspiring, healing, etc. My parents were also always encouraging because they saw my potential. When I was 15, and it came to the point that my dad was about to lose his battle to cancer, I promised him I wouldn't give up on music. From that point on, it's been the only thing that feels right.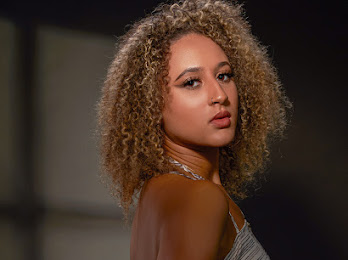 As an upcoming Artiste, what has been some of the challenges that you face in your music career and how are you handling them now?

I think it's been staying motivated even when things seem like they aren't paying off. But every time I hit that kind of bump in the road, I find something that inspires to keep pushing, whether that's hitting up a friend to collaborate or watching a music documentary from one of my favorite artists.