We had the prerogative of interviewing the immensely talented and rising artist, C.T., also known as Contraversial Tekniche. Hailing from Leamington Spa, UK, C.T. has been captivating listeners with his distinctive sound and remarkable artistry. Since bursting onto the music scene in 2018, he has quickly become a force to be reckoned with, gaining recognition as the artist of the month by BBC Coventry & Warwickshire Radio and building a dedicated fanbase through his compelling freestyles, podcasts, and unforgettable live shows, including his appearances at notable festivals such as Godiva.
C.T.'s undeniable talent and passion for his craft have propelled him forward, and 2023 promises to be a breakthrough year for this rising star. Recently, he unveiled his latest single, "Down For Me," accompanied by a visually stunning music video directed by the talented Byron Ismail of Peppermint Studios. This release follows the success of his previous hit, the "Joey Clipstar Freestyle," solidifying his position as an artist who continues to push boundaries and deliver exceptional music.
"Down For Me" is a mesmerizing track that showcases C.T.'s smooth vocals as he effortlessly glides over a laidback trap beat. Packed with infectious melodies and an anthemic hook that lingers in the mind long after the first listen, the song spotlights C.T.'s immense talent and star quality, leaving no doubt that his future is shining brightly. With more captivating music and exhilarating live performances planned throughout the year, C.T. is set to captivate new audiences and expand his ever-growing fanbase.
Today, we have the privilege of diving deeper into C.T.'s musical journey, his creative process, and the inspiration behind "Down For Me." As we delve into his experiences and aspirations, we will gain insight into the mind of an artist who is leaving an indelible mark on the music industry.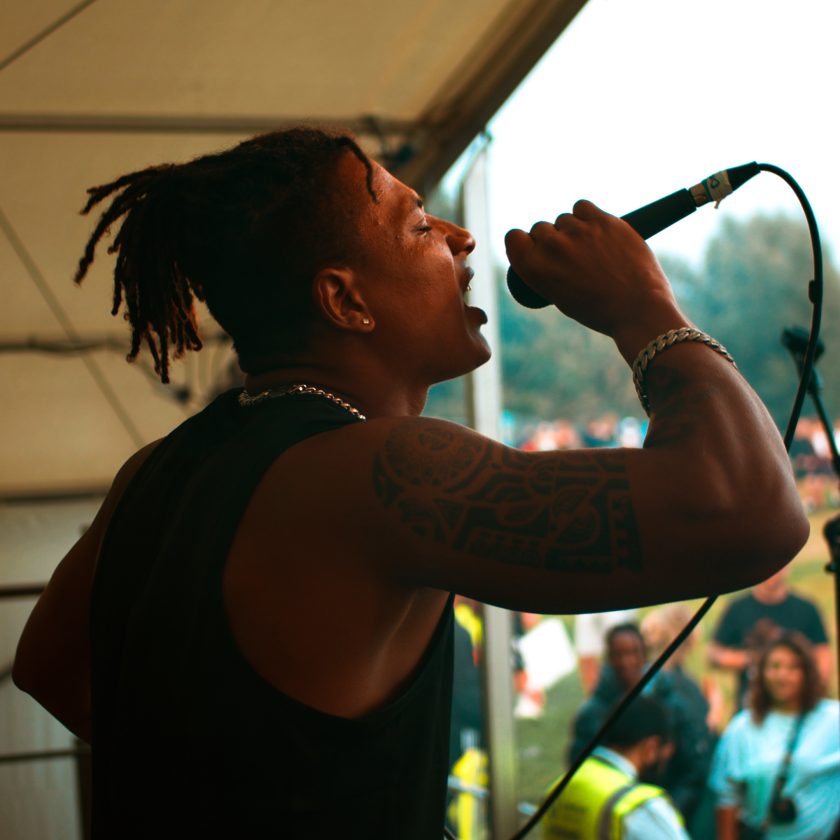 Stay tuned for an inspiring and thought-provoking interview with C.T., as he shares his thoughts on his music, his aspirations, and the profound connection he seeks to establish with his audience. Join us as we embark on a journey of passion, talent, and authenticity with this rising star who is poised to make an indelible impact on the music world.
Congratulations on the release of your new single, "Down For Me"! Can you tell us more about the inspiration behind the song and its message? 
For me down for me, it was about when you're in a relationship and you don't know how the other person feels so you're always trying your best to figure out what it is that they want. You always have this question the back of your mind, whether it's going to work out, or if they're gonna be down for you, it's kind of also talking about my feelings when I'm also in a relationship so it's kind of a bit of a paradox in terms of how I'm looking at it
You've been gaining attention and captivating listeners with your distinctive sound. How would you describe your musical style and what sets you apart from other artists in the industry?
I would describe my music as I like a Neo drill/trap sound melodic influence but it's definitely lit I like to write about real-life things and also talk about a lot of topics relating to myself and speaking about things in a way that only a few people may relate to but if you know you know
What separates me apart from People is my sound, my image, and my delivery. My tracks and videos are definitely different from most and we always try and push the boat out on production so I know the way that I'm always reinventing myself is ahead of most artists as I'm never getting complacent with the way I'm looking or sounding, you're always gonna get a different version of C.T
In 2018, you burst onto the scene and have since built a fanbase through freestyles, podcasts, and live shows. How has this journey been for you so far, and what have been some memorable moments or highlights?
The journey has been amazing, it's been very up and down at times, I guess that's just part of being an artist, but overall I can't complain. It took me all over the world in many different countries filming, performing, and just networking with a variety of different people and creatives. There are many highlights for me in my career, but when you get to work with big platforms, like the BBC and larger festivals, and performing at big events with respected names it makes you feel like you're on the right path so I'm grateful for every opportunity that's been given to me so far and it's only gonna continue to grow
"Down For Me" showcases your smooth vocals over a laidback trap beat. How did you approach the creation of this track and the blending of your vocals with the instrumentals?
The day that I actually heard that beat I was out walking my dog and I remember I knew exactly what I was going to do on it as the melody that I sang was very similar to the melody of the beat and I just knew straightaway what I was going to do, so I went home and recorded it straight away and that was it, down for me was made. I knew it was a hit straight away.
The music video for "Down For Me" was directed by Peppermint Studios. Can you share some insights into the concept and visuals of the video? How does it complement the message and vibe of the song?
The whole concept of the video is kind of me being with my partner and us being together and showing her looking after me by cooking etc and us hanging out and then there are the other shots of me in the car, driving through the city on my own, and I'm in the party with people around me but I'm not really interacting with them and it's displaying contrast between you being close to someone while also being distant at the same time. I suppose that's how It can feel sometimes when you're in a relationship so it was only right that we got it moving visually in that direction turned out to be perfect for what we needed
You were featured as the artist of the month by BBC Coventry & Warwickshire Radio. How did it feel to receive that recognition and support from a reputable platform?
To be honest, it was an honor, because, as I said previously, it cements the idea that you're doing well and that you're going somewhere so I was really happy to go into the studio and perform and meet the team. It only builds your confidence for these larger platforms and meetings as you go up in your career
You've performed at festivals like Godiva and gained experience through live shows. How do you connect with your audience during your performances, and what can fans expect from your live shows in the future?
For me, I like to get the crowd involved and get them to learn song lyrics, Obviously, it's great if they know your song when you get there but for those that don't just a little bit of fan involvement goes all the way to making them feel like they had a good time at your show and just being fluid and funny with it, keep it quick and keep them entertained because ultimately people are just there to be entertained, so that's my main focus is to make sure that they leave feeling like they saw or did something. I wanna be the night that you're going out to 
As you continue to build momentum and reach new heights in your career, what are your goals and aspirations for the future? Are there any particular collaborations or projects that you are excited about?
I've got some big music videos, dropping that we filmed from Barcelona and Lisbon and I got a feature with one of my friends who is a local artist from Coventry who goes by the name of "Ridla" and there are a few festival opportunities in talks now so I'm just waiting to get the final details, but it's looking like it's gonna be a good summer. Lots of releases, lots of exciting new content that I can't wait to share with you all
Can you share some insights into your creative process when it comes to songwriting? Do you have any rituals or techniques that help you get into the right mindset?
For me nowadays, when I hear a beat that I like l, I'll sit on it for a couple of days, a week maybe, maybe even longer and I'll really let the beat Speak to me, try and see what I can get out of it because I'm always trying to get the best out of each session and each song. When I was younger I used to write straight away whatever came to me, that worked for me back then and it is still a good process but now I like to really sit on something and see what I can actually come up with. I suppose you could say it's more of a mature way of looking at it as opposed to spontaneous, but with that being said I still do write spontaneously when I hear something I like, it just depends on what it is but usually, I like to get relaxed first and have a topic to talk about so I can get deep on myself and see what I've got to offer
Lastly, what message or feeling do you hope listeners take away from "Down For Me" and your music in general? Is there anything you would like to say to your fans?
It's not even that down for me has a specific message as such it's more that I hope people can hear it and maybe find some light and some understanding to their situation from my songs and yeah just a general message of hope and not giving up, keeping going, even when times are hard and just pushing the boundaries and not letting anyone sway you what is that you're supposed to be doing. Last but not least just love yourself and don't care what anyone thinks because everybody has their own problems, and as soon as they stop hating or judging you they're gonna just go straight back into their own heads and internalize that anyway. Hate and judgment are only temporary. True love lasts forever