RUDYKILLUS BY RUDEBOY: The much awaited Rudylillus album by highly talented Nigerian music doyen Paul Okoye, Popularly known as Rudeboy is final out.The star-studded twelve tracks album had feature from some of the big names in Nigeria music industry.
In furtherance, the newly released album has 3 bonus tracks, in addition to to the the 12 tracks that makes up the album. The bonus tracks consist of his previously released trending singles like: 'Audio Money'', 'Woman' and 'Reason with me'.The album is made up of 'Nowhere to go', 'Ayoyo', 'Focus', 'Ego nekwu', 'Fall in love', 'Brokeland', 'Something must kill a man' 'Ihe neme', 'Catch your fever', '4 days', 'Hey mama' and 'No gimme Space'.
In summation, Rudeboy, teamed up with some of the best producers like Orbeat, Chrisstringz, Lordsky, and Sele B in the production of this album.Check out the song below and be sure to share your take about this album in the comment section beneath.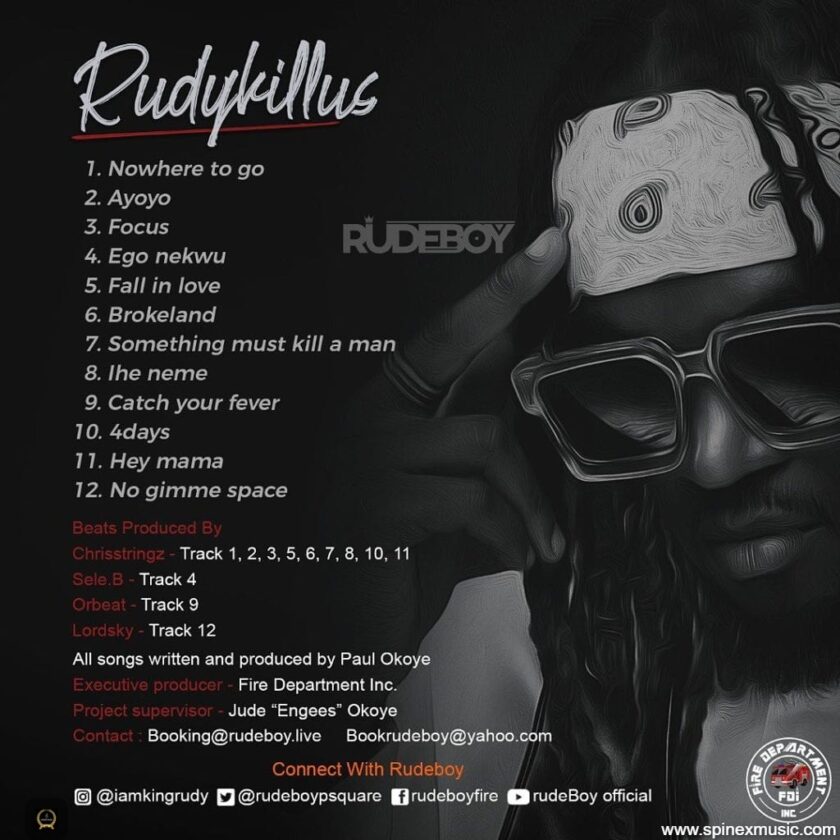 [ai_playlist id="16577″]
Rudykillus By Rudeboy ¦ Download MP3