In the dynamic realm of hip-hop, where innovation and collaboration reign supreme, emerges Mr Reaper, an artist whose name has become synonymous with articulate flow and edgy lyricism. His recent single, "Options," featuring the iconic Wiz Khalifa, has stirred excitement and curiosity in the music community. In this exclusive interview, we had the privilege of delving into the depths of this musical masterpiece, exploring the creative process, the merging of distinct voices, and the broader implications for the evolving hip-hop landscape.
Originating from Woodbridge, Virginia, Mr Reaper's background and experiences have contributed significantly to his distinct style.He strives to stand out by offering a fresh perspective, adding a layer of creativity that resonates with his listeners. His influences, such as Bone Thugs N' Harmony, Twista, and Tech N9ne, are woven into his music, subtly infusing his tracks with their fast-paced energy.
In this exclusive interview, Mr Reaper's passion for his craft, his commitment to authenticity, and his dedication to pushing artistic boundaries shone through. As he continues to carve his unique path in the music industry, it's clear that his journey is one that will continue to captivate and inspire music enthusiasts worldwide.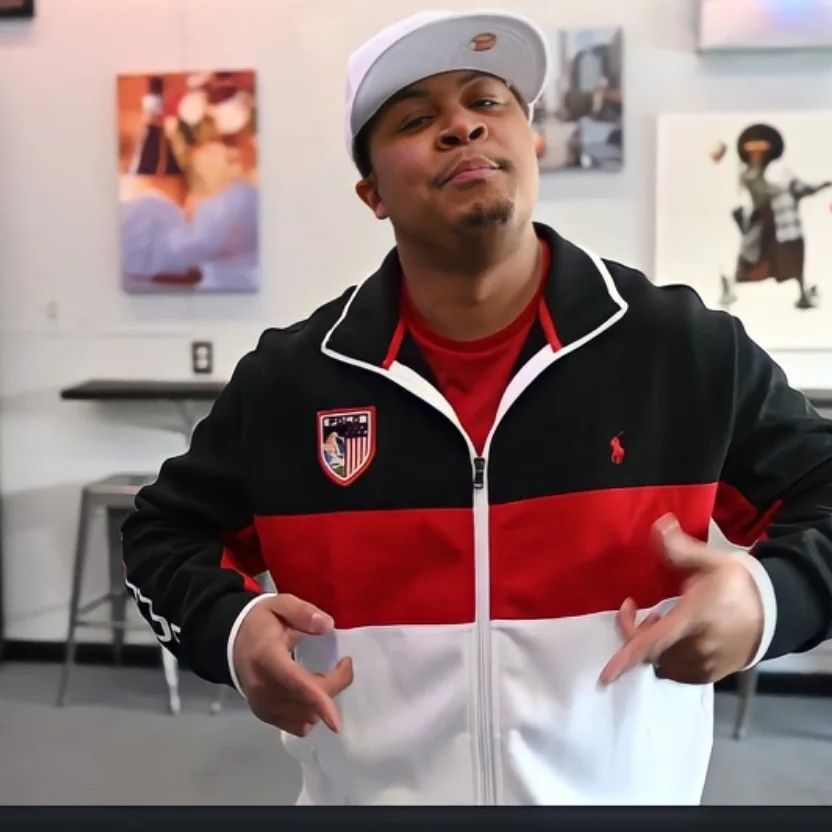 Congratulations on your latest single 'Options'. Can you tell us a bit about. How this exciting partnership came about?
Hey, thanks for having me. I have worked with a publicist who use to be a A&R for Def Jam Records. He has some connections in the music industry. With his help, he was able to get me a feature with a big time artist.
'Options' is being described as a fusion of your unique styles. How did you approach the creative process to ensure that both your individual voices shine through while creating a cohesive track?
When I had received the musical composition. I wanted to make sure the piece felt like a true collaboration and mesh well with the title and authenticity of the track. I wanted the topic of the track to be something the audience would feel, agree with and vibe to. Anytime a person goes out to experience the nightlife, they have "Options" to pick. Whether it be to dance with, get to know or even take home. My lyrics that drive the song is all about those choices that are dependent on the individual.
Your music is often praised for its articulate and edgy flow. How did you approach infusing your signature style into 'Options' while still allowing space for Wiz Khalifa's iconic sound?
I tried to stay true to my base as an artist. I love to rap smart on how I do my verses. My main focus is to get the listener glued to my tonality, command of the flow, catchiness and provoking thoughts for the picture I'm trying to paint in my music. I feel that if you can have listeners see things in the eyes of what you see. They can relate to it more.
As established artists in the hip-hop scene, how do you see 'Options' fitting into the broader landscape of the genre's evolution?
I have always felt that this song is hit worthy and will attract all audiences. It's the type of song you can play in certain moments. Whether that be in the club, at a party, being intimate and etc. This track will fit in with others in the theme of what it delivers to the listener.
Originating from Woodbridge, Virginia, you've cultivated a unique energy in the hip-hop community.How do you feel your background and experiences, influenced the distinct style and perspective you bring to your music?
I always wanted to stand out as an artist for my uniqueness. Every time you see music played it's the same ole same ole. Same style, different person. Same video, same concept and same impact. When I make music. I want to provide some level of creativity to be remembered by. Not for something that has been currently done before. A fresh mind yields new opportunities and results.
Your idols, including Bone Thugs N' Harmony, Twista, and Tech N9ne, have had a profound impact on you. In what ways do you see their influence manifest in your music, and how have you blended those influences to create your own signature sound?
I been known to rap a little quick pace with my songs and I feel that that's where some of their influence comes out in me. The ability to increase my explosiveness and quickness is another way on how their influence manifests in my music. But for me rapping a long while, I have learned to develop my own style and voice. Most people who listen to my music do not compare me to many artists because my flow and style is unique and different.
Your commitment to leaving a legacy and positively influencing others is evident. How do you envision your music, particularly 'Options,' contributing to the broader evolution of hip-hop as an art form?
I want to be known as an artist who is a jack of all trades. I'm particularly known as an underground Hip-Hop artist. I wanted to show my audience that I can dabble a bit on some mainstream style of music.Underground musical artists are not known as much due to the lack of opportunity or even the inability of the machine backing them. If given the opportunity, what happens next is up to the artist and fate.
Lastly, could you provide some insight into your future aspirations and upcoming projects beyond 'Options'? What can your fans and the hip-hop community look forward to in the coming months.
I have a new album I'm looking to release near the end of this year called, The Price Of Money." In the start of 2024 I also seek to do live performances now that I have a broaden music catalog.