Music has an unparalleled ability to shape our lives, ignite our passions, and provide a canvas for our emotions to unfold. For indie musician Destiny Malibu, the journey into the world of music began at a young age and has since blossomed into a captivating career that resonates with audiences worldwide. In this exclusive interview, Destiny opens up about her path as an artist, her unique style, the challenges she's faced, and the heartfelt messages she weaves into her music.
Destiny's musical style is a mosaic of influences, often compared to a blend of Ariana Grande, Ellie Goulding, and Iggy Azalea. Yet, what sets her apart is her genuine passion for music and songwriting. Every composition is an original creation, a testament to her authenticity and dedication to her craft. Blending singing and rapping in her tracks keeps her music fresh and captivating, resonating deeply with her listeners.
While the indie music scene provides artistic freedom, it also presents its fair share of challenges. Destiny highlights the hurdles of securing venues that often prioritize signed artists, but she remains open to label offers that align with her artistic vision. Social media has proven invaluable in bridging the gap between creativity and recognition for emerging artists like Destiny, showcasing the power of digital platforms in shaping modern musical careers.
Destiny's long-term goals as an indie musician are as ambitious as they are inspiring. She dreams of winning a Grammy award, gracing iconic stages and venues, and expanding her tour to new horizons. With a treasure trove of unreleased songs, Destiny envisions a lifelong musical journey that touches hearts and leaves an enduring mark on the world of music.
In this exclusive interview, Destiny Malibu's passion for music and unwavering dedication to her craft shines through. Her authenticity, unique blend of influences, and heartfelt messages make her an artist to watch in the indie music landscape. As her melodies resonate with listeners, Destiny's journey continues, leaving an indelible mark on the hearts of those who encounter her music.Check out our exclusive interview with her below and be sure to share your take afterwards.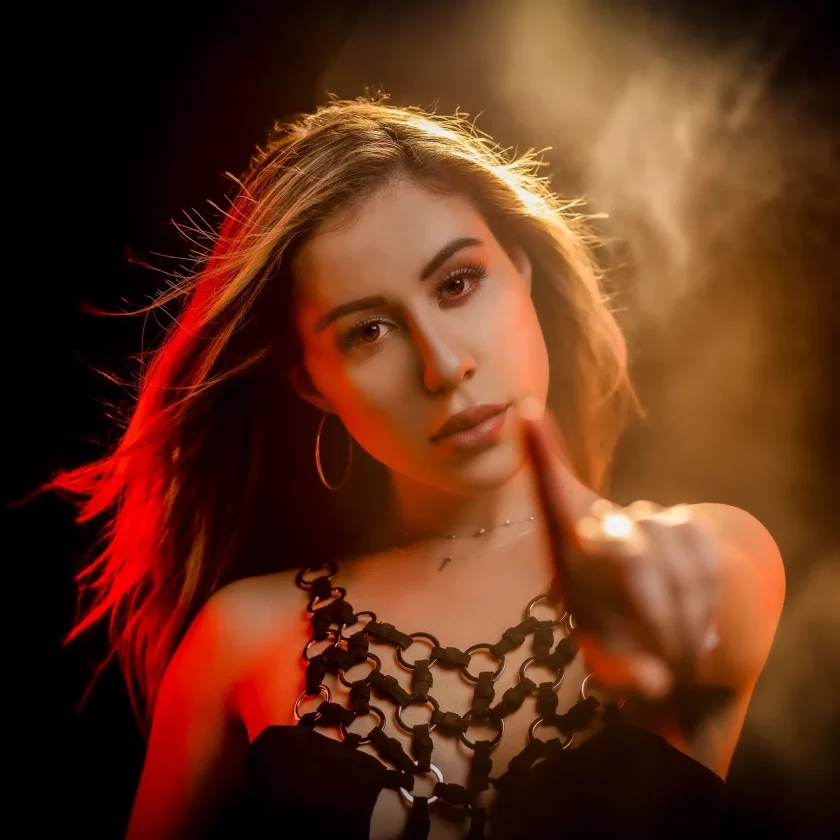 Can you tell us about your journey as an indie musician? What inspired you to pursue a career in music?
From a young age, I was immersed in the world of music thanks to my mother's involvement in the successful Latin girl group "Pares y Nones," later known as "Rio Lento." Those early memories of watching her in the recording studio ignited my passion for music. At just nine years old, I began learning the guitar and penned my debut song, "A Million Kisses." I performed this song acoustically at a middle school talent show in Malibu, and I was so honored to receive a standing ovation. Witnessing not only my family's belief in my dreams, but also my community's belief, further fueled my desire to pursue a musical career.
How would you describe your unique style and sound as an artist? What sets you apart from other musicians?
I've been told my artist sound can be likened to a blend of Ariana Grande, Ellie Goulding, and Iggy Azalea. Yet, I think what truly distinguishes me is my unwavering passion for music and songwriting. All of my compositions are original creations, emanating from my heart. This authenticity resonates with my fans, as there's an undeniable magic in crafting lyrics that reflect my innermost thoughts and melodies. I thrive on combining singing and rapping in my tracks, keeping the musical experience fresh and captivating.
Could you share some of the biggest challenges you've faced as an indie musician and how you overcame them?
Navigating the indie music scene brings both freedom and obstacles. While I cherish the creative control over my music, there's the challenge of securing certain venues that often prioritize signed artists. I remain open to label offers that align with my artistic vision, ensuring I maintain my authenticity. Social media has been a valuable tool for emerging artists like myself to gain visibility, bridging the gap between creativity and recognition.
What is your creative process like? How do you approach songwriting and composing music?
My creative process is fluid and diverse. Some days, a melody comes to me acapella; other times, I'm inspired when playing my guitar. I also collaborate with producers and topline sometimes. Much of what I write reflects my personal experiences, resulting in a genuine and relatable narrative. Witnessing a song evolve from a mere idea to a fully realized track never ceases to captivate me; it's a journey I cherish deeply.
Are there any particular themes or messages that you aim to convey through your music? What inspires your lyrics?
My songwriting often balances on the intricate feelings of both pain and joy, echoing the complexities of life. While pain is universal, my music strives to highlight the silver linings within those struggles. I've found peace in HOPE during my toughest times, and my music serves as a companion throughout these journeys. Music is woven into so many of our memories, from breakups to celebrations and I hope for my music to be a part of those memories offering a source of healing and growth.
What are your long-term goals as an indie musician? Where do you see yourself and your music in the next few years?
My aspirations as an indie musician include hopefully landing a Grammy award and performing on some of the world's most iconic stages and venues. While I've performed in multiple U.S. states and internationally, I'm eager to continue expanding my tour. With a trove of unreleased songs, I'm committed to an life long musical journey. My ultimate desire is to contribute to the world of music until my final note comes, hopefully leaving a warm touch on the hearts of my listeners forever.