Fast rising multi-talented Canadian singer and songwriter Chi is undoubtedly one of the singers emerging from Canadian music scene. Although new in the industry, the Vancouver-based artist has already showcased his huge talent on his previous singles Like "19" and "Gemini".The singer who recently released an impressive new single dubbed "Demons", shared some exclusive information about his new single and his music career in general in a exclusive interview with the singer.
Speaking more on the release, Chi says, "'Demons' was one of the many songs I made during a trip I took to make new music. After a few long nights of partying and making music, I was feeling very empty and thinking about how my life used to be, comparing and contrasting it to now and contemplating if the things that I'd always wanted were worth the price I would have to pay. That's what inspired me to make this song." The candid track refers to a period of time when Chi was homeless. "Sometimes I think about the past / Cold nights with frozen hands", he reveals on the track.
In summation, Chi on his speedy rise is an artiste that you all need to watch out for as he is gearing up to take over with his great music prowess. With more singles lined up for release and an EP expected before the end of 2021, Chi isn't showing no signs of slowing down anytime soon. Check out the interview below and be sure to stream his latest single 'Demons' beneath.
STREAM 'DEMONS' BY CANADIAN SINGER CHI BELOW
Your full repertoire of talent was showcased in your latest single "Demons". Could you explain the making process of this song and what are some of the Challenges you had at the course of writing and releasing this song?
For demons everything just kinda came together naturally. I had written it within a hour before I went to bed then recorded it the next day in the home studio we had set up so it was a very fast process. I would say the biggest challenge with this release was making sure the timing was right.
You passion for music started from childhood with your first talent show performance in your elementary school days. How would you describe your music growth so far judging from your early stage and your present?
Well back then I wasn't thinking I'm gonna become an artist one day. I just did it for fun since it was my last year of elementary school. I didn't start making my own music until I was 16. At the time I was taking the writing process more seriously, meanwhile recording myself at home off an Xbox headset. At 17 I was gifted a blue yeti mic for my birthday from my dad, to take my recordings to a more serious level. Two years later i dropped my first single '19' on all streaming platforms. This caught the attention of local Vancouver artists and led to the introduction of studios where I met my current engineer. Shout out officialmdknght
What has been some of the major challenges that you have been facing in your music career and what measures are you putting in place to overcome them?
The biggest challenge for me has always been getting people to notice my music. Now that I have a team that supports me I'm more confident my music will get out to a larger audience that needs to hear it.
How long have you been making music and when was your first single released?
I've been making music for 5 years now and I released my first single in 2017 on SoundCloud 'Ride for me' which has 45,000+ plays.
What motivated your new single 'Demons'?
The environment and headspace I was in at the time. I had been partying a lot and thinking about how my life was now compared to the past. That's what I was thinking about while I was writing it.
As an upcoming artist, what has been the most rewarding experience of your career so far?
The most rewarding experience for me so far has been having bigger artists acknowledging my music. It's nice to receive credible feedback from experienced artists who I grew up listening to. It's a full circle experience when myself and friends were listening to them, saying how hard the songs and videos were. To some of them giving back that same feedback towards my music.
Going forward what are some of those footprints that you would wish to leave in the 'sands of time' and what are those goals that you intend accomplishing as an upcoming artiste?
I just want to show people they can do whatever they put their mind to. I don't really care about trophies and ribbons, stuff like that doesn't satisfy me. I just wanna inspire the next generation of artists.
Have you released any EP or album so far? If none, are you working on releasing any anytime soon?
I released a small demo project earlier this year called loveless hearts. I got an ep set to be coming sometime this fall.
How would you describe the effect of Covid-19 in your music career?
For me covid was good because I refined my sound and sharpened my skill set with regards to writing and vocal coaching classes. I also met a lot of producers that I built stronger relationships with. Meanwhile, I spent a lot of time in the studio and I got a lot of music locked in the vault.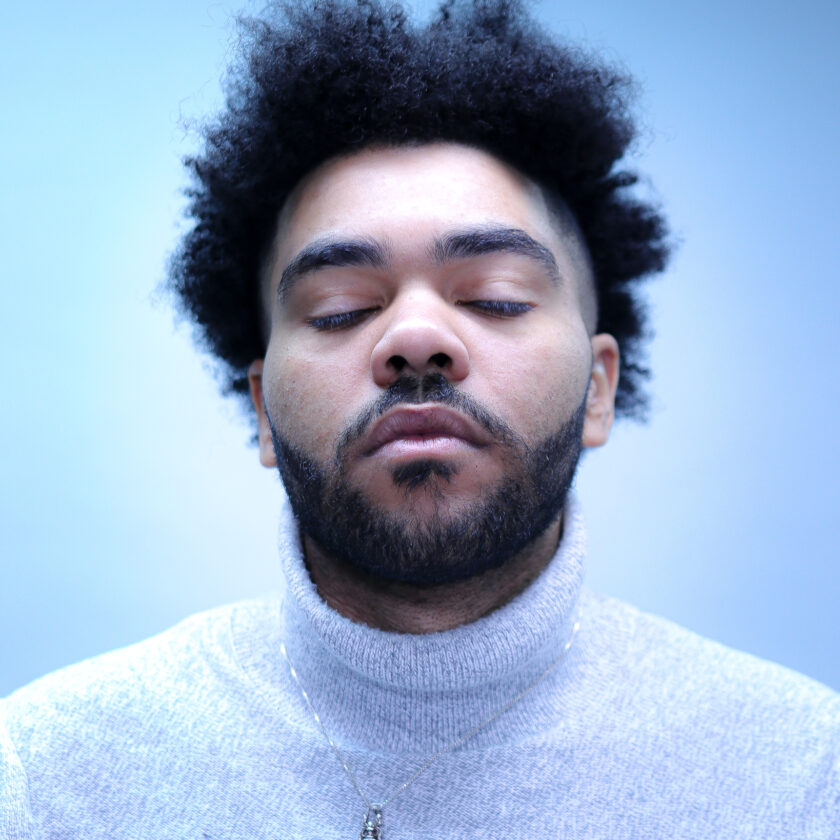 Bio:
Hailing from Vancouver, Canada, Chi is manifesting his way to the top of Canada's next generation of young music stars. Although just 20 years old and new to the music industry, Chi's talent is undeniable as showcased throughout his early releases, such as "19" and "Gemini", which highlight his impressive lyricism, storytelling abilities and refined vocal flow and delivery.