After overcoming immigration hurdles and solidifying his international status, 21 Savage, born Shéyaa Bin Abraham-Joseph, is gearing up for a momentous performance at his United Kingdom debut show. The stage is set, and the date is locked in for November 30th at London's renowned O2 Arena.
21 Savage, the UK native who was raised in Atlanta, recently made waves in the music world when he performed at his first international show in Toronto alongside none other than the iconic Drake. This historic event showcased the artist's international appeal, and fans in the United Kingdom have been eagerly awaiting his arrival.
For those who can't wait to secure their spot at the concert, presale tickets are scheduled to go on sale starting October 11th. General admission sales will follow on October 13th, and they can be purchased through livenation.co.uk.
The anticipation for this milestone performance has been building steadily, with fans on both sides of the Atlantic eager to witness 21 Savage's talent on home turf. In an intriguing Instagram teaser, 21 Savage himself added fuel to the excitement. Set to Skylar Grey's emotive track, "Coming Home," the video gave fans a glimpse into the artist's childhood memories in the British capital.
In the short but impactful teaser, 21 Savage captioned the video with a simple yet powerful statement: "London, I'm coming home." The words resonated deeply with fans, as they encapsulated the essence of this momentous event. The clip showcased flashes of his upbringing and experiences in the streets of London, connecting his life's journey from the UK to the US.
For those who may not be familiar with 21 Savage's story, his immigration hurdles have been well-documented. Born in Plaistow, London, he moved to Atlanta as a child and rose to prominence as a rapper. In 2018, he was detained by U.S. Immigration and Customs Enforcement (ICE) due to his immigration status. This event sparked a nationwide conversation about immigration policies, and it also led to a reevaluation of his identity and roots.
Since then, 21 Savage has continued to make a significant impact on the music scene, not only for his impressive lyrical prowess but also for his ability to address important issues through his art. His UK debut show at the O2 Arena serves as a triumphant return to his homeland, a celebration of his remarkable journey, and a testament to his unwavering commitment to his craft.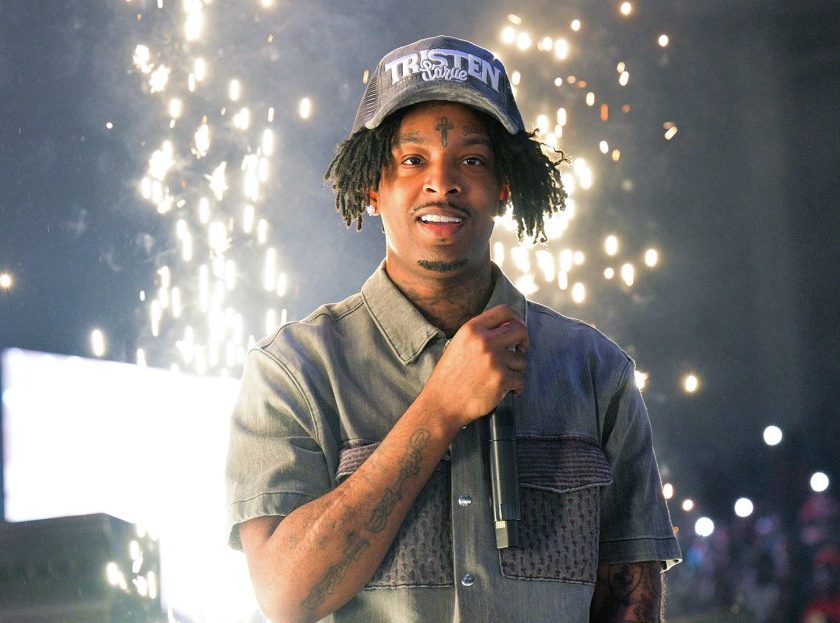 As the countdown to November 30th begins, fans are sure to be treated to an unforgettable performance from 21 Savage. His music, which reflects the unique blend of his British heritage and American upbringing, is sure to resonate deeply with the London audience. The O2 Arena is set to be the stage for an evening of powerful music and a testament to the resilience of an artist who overcame adversity to become a global sensation.
With presale tickets available on October 11th and general admission sales opening on October 13th, this event promises to be a hot ticket. So, if you're a fan of 21 Savage or simply looking for a night of incredible live music, mark your calendar for November 30th, because 21 Savage is coming home to London, and it's a performance you won't want to miss.
21 Savage Set to Make His UK Debut Performance at London's O2 Arena