Nathaniel Bassey – See What The Lord Has Done: Gospel minister and worship leader, Nathaniel Bassey has released a new worship song titled "See What The Lord Has Done."
Coming just before the release of his album scheduled for 1st February, Nathaniel Bassey release this thankful worship song. Additionally, the song is the first track off his forthcoming album.
Recorded live at the RCCG THE KING'S COURT, the song was produced by Nathaniel Bassey & Emmanuel Uzozie. While the video was directed by Lanre Esho.
"SURPRISE! I know I said 1st FEBRUARY, But I really feel like releasing this song first, in anticipation of the album release next month. We experienced the glory of God recording this. It was HEAVY," he shared announcing the new song.
QUOTABLE LYRICS:
See what the Lord has Done
See what the Lord has Done
What we Waited for
Has come to Pass
See what the Lord has Done
My Eyes Have Seen
My Ears have Heard
I have Seen
What the Lord Has Done
The Baby I've been waiting for
He has Brought to Pass
See my Isaac, See my Samuel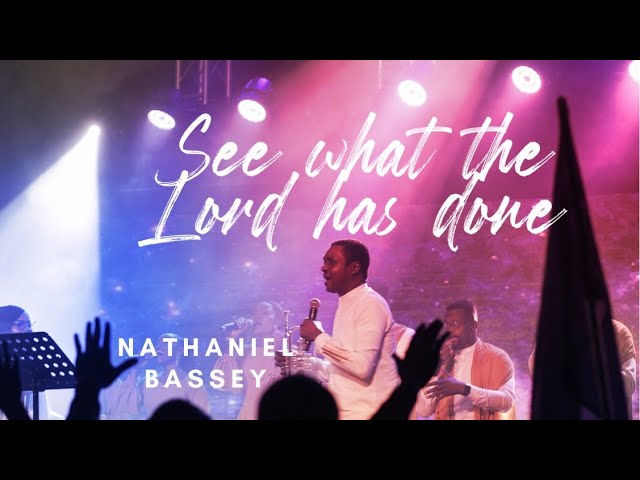 Nathaniel Bassey – See What The Lord Has Done