King Promise – Terminator: In the ever-evolving landscape of African music, King Promise has emerged as a shining star, captivating audiences with his exceptional talent and heartfelt melodies. The Ghanaian Afro-fusion singer has once again proven his prowess with his latest release, "Terminator," a track that is destined to make waves in the music industry.
"Terminator" is a testament to King Promise's versatility as an artist, seamlessly blending Amapiano-infused tunes with his signature Afrobeat style. The result is a mesmerizing fusion of sounds that showcases not only his exceptional vocal abilities but also his remarkable skills as a songwriter and performer.
Throughout the years, King Promise has been a consistent force in the Ghanaian music scene, solidifying his position as one of the top-notch Afrobeat artists in the country. With each release, he has managed to captivate listeners and gain a massive following both locally and internationally. "Terminator" is no exception, and it is evident that King Promise has put his heart and soul into crafting this impressive track.
The song's production is nothing short of exceptional, thanks to the genius work of renowned Ghanaian music producer, KillBeatz. Known for his ability to create the most pleasant and captivating sounds, KillBeatz has once again struck gold with "Terminator." The instrumental perfectly complements King Promise's soulful vocals, resulting in a musical masterpiece that is sure to leave a lasting impact on listeners.
"Terminator" marks a departure from King Promise's previous work on his sophomore studio album, "5 Star." The album, comprising fifteen well-enchanted records, was a showcase of his artistic growth and dedication to creating music that resonates with a global Afrobeats audience. As he continues to evolve and experiment with his sound, it is evident that King Promise is on a path to becoming an iconic figure in the world of Afrobeat music.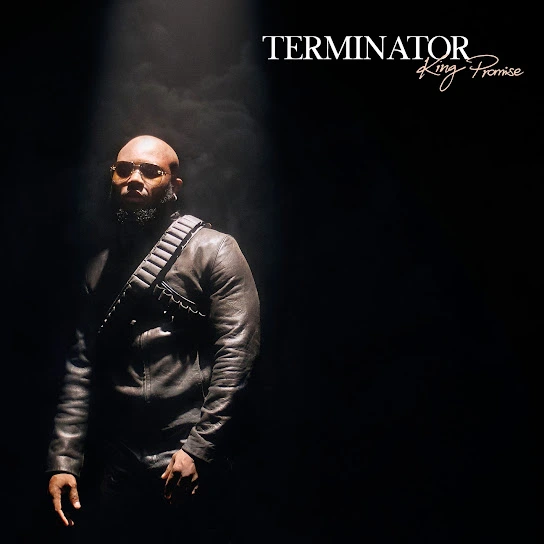 With "Terminator" making its way into music mainstream, fans and critics alike eagerly anticipate what King Promise has in store for the future. His ability to consistently deliver top-notch music has earned him a place in the hearts of many, and there is no doubt that he will continue to push the boundaries of his artistry.
As we listen to "Terminator" and groove to its infectious rhythms, we can't help but be excited about the bright future ahead for King Promise. His unique talent, combined with the support of top-tier producers like KillBeatz, is a recipe for continued success and an assurance that the music scene will continue to be set ablaze by his extraordinary compositions.
In conclusion, King Promise's "Terminator" is a must-listen for all music enthusiasts. With its enchanting vocals, captivating production, and seamless fusion of genres, the track serves as a testament to the boundless talent of this highly-gifted Ghanaian vocal singer and songsmith. As he continues to make his mark in the music industry, King Promise undoubtedly has a promising and prosperous journey ahead.
King Promise – Terminator