Adel Nasser is a nurse by profession, but also a singer-songwriter, who has a new, beautiful, thought-provoking, single, "See You Again" out now.
Adel's family suffered an immense loss in May of 2022, when his brother-in-law passed away suddenly in a motorcycle accident. This tragic event encouraged him to write, "See You Again" as a final farewell to him and as a way to say, that I hope we meet again someday.
Adel says, "He and I were very close and when we lost him, I not only lost a brother-in-law, but a very close friend and one I considered to be a brother of my own. He was younger than me, but he was wise beyond his years, and someone that everyone, including me, could look up to."
The writing process for Adel happened when he visited his brother-in-law's house and sat at his desk, where there he grabbed a piece of paper and a pen and just started writing. Just his thoughts about what he would say to him if Adel had the chance.
Adel hopes his listeners hear this song and feel a connection to it. He states, "If anyone has experienced something similar, I would hope that this song helps them process their emotions and deal with their own grief. I would also say do not take those around you for granted. Life is far too short, and we need to realize how fragile it is. Hug your loved ones tight because everything can change in the blink of an eye.
"See You Again" was produced by Super Producer and Engineer, Chuck Alkazian  (Pop Evil, Soundgarden, Tantric) at Pearl Sound Studios (Asking Alexandria, Eminem, Filter) in Canton, MI.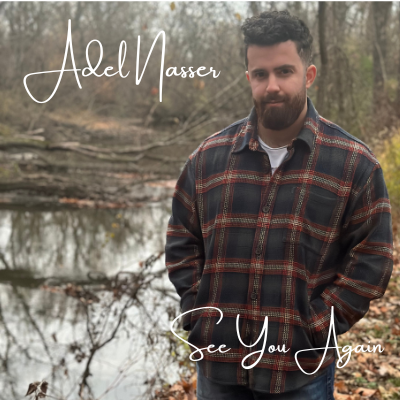 Adel Nasser Shares New Single 'See You Again'