On Thursday, October 12, and Friday, October 13, Spotify brought together celebrities, podcasters, influencers, music executives, media personalities, and music fans at two exciting experiential events: #SpotifyPodcastsLagos and #SpotifyAfrobeats. These events, held at La Madison Place in Lekki, Lagos, were a dynamic celebration of the rich culture of Afrobeats and the genre's remarkable achievements over the years.
Speaking at the Afrobeats Celebration, Jocelyne Muhutu-Remy, Spotify's Managing Director, Sub-Saharan Africa, emphasized Spotify's dedication to connecting people with the music they love. She expressed the company's enthusiasm for celebrating Afrobeats' milestones and reinforcing their commitment to the growth of the music ecosystem in Nigeria and across Africa.
The two-day festivities began with a masterclass session led by Ncebakazi Manzi, Spotify's podcast manager in Sub-Saharan Africa. This session offered a platform for podcast enthusiasts to delve into the art of storytelling, explore innovative techniques and insights, and highlight Spotify's commitment to empowering podcast creators.
Following the masterclass, a fireside chat facilitated by Gwenevier Ehimen Lem from the Association of African Podcasters and Voiceover Artists (APVA) featured a panel of industry experts, including Tony Doe from "Into the Podverse" and "Tony Doe Media," Ayomide Tayo from "Loose Talk," Dami Aros from "So Nigerian," and Fay Fay, the founder of "Naija Podhub."
Attendees were treated to captivating live podcast recordings featuring renowned Nigerian content creators Jola Ayeye and Feyikemi Abudu from "I Said What I Said" and Joey Akan from "Afrobeats Intelligence." Joey Akan, in conversation with Victor Okpala, Spotify's Artist and Label Partnerships Manager for West Africa, discussed a range of topics, from the success of Afrobeats to playlisting strategies and Spotify's contributions to the music ecosystem.
The "I Said What I Said" live show featured artists Nissi and Pheelz, followed by a live Q&A session. The event culminated with an exhilarating performance from Pheelz.
On Day 2, the celebration continued with electrifying performances and an enthusiastic turnout of Afrobeats enthusiasts. DJ Tohbad set the stage with a continuous flow of chart-topping tracks by Nigerian artists, igniting the dance floor and infusing the room with infectious enthusiasm.
The night's performances featured emerging and established artists, including Bloody Civilian, FAVE, Shallipopi, Sarz, and Ruger. The crowd sang along to hit songs and grooved to captivating performances, making it a memorable evening.
The venue was adorned with Spotify's distinctive brand image, with mesmerizing visual projections showcasing details about the Afrobeats genre. Experiential booths recreated the Afrobeats microsite, immersing attendees in the history and evolution of the genre.
Spotify recently launched an Afrobeats hub, a one-stop destination for Afrobeats enthusiasts to explore playlists and completed the launch of the Afrobeats: Journey of a Billion Streams site, celebrating the genre's milestone achievements. These events reflect Spotify's commitment to celebrating and supporting the vibrant music and podcasting scene in Nigeria and beyond.
See highlights from the event below: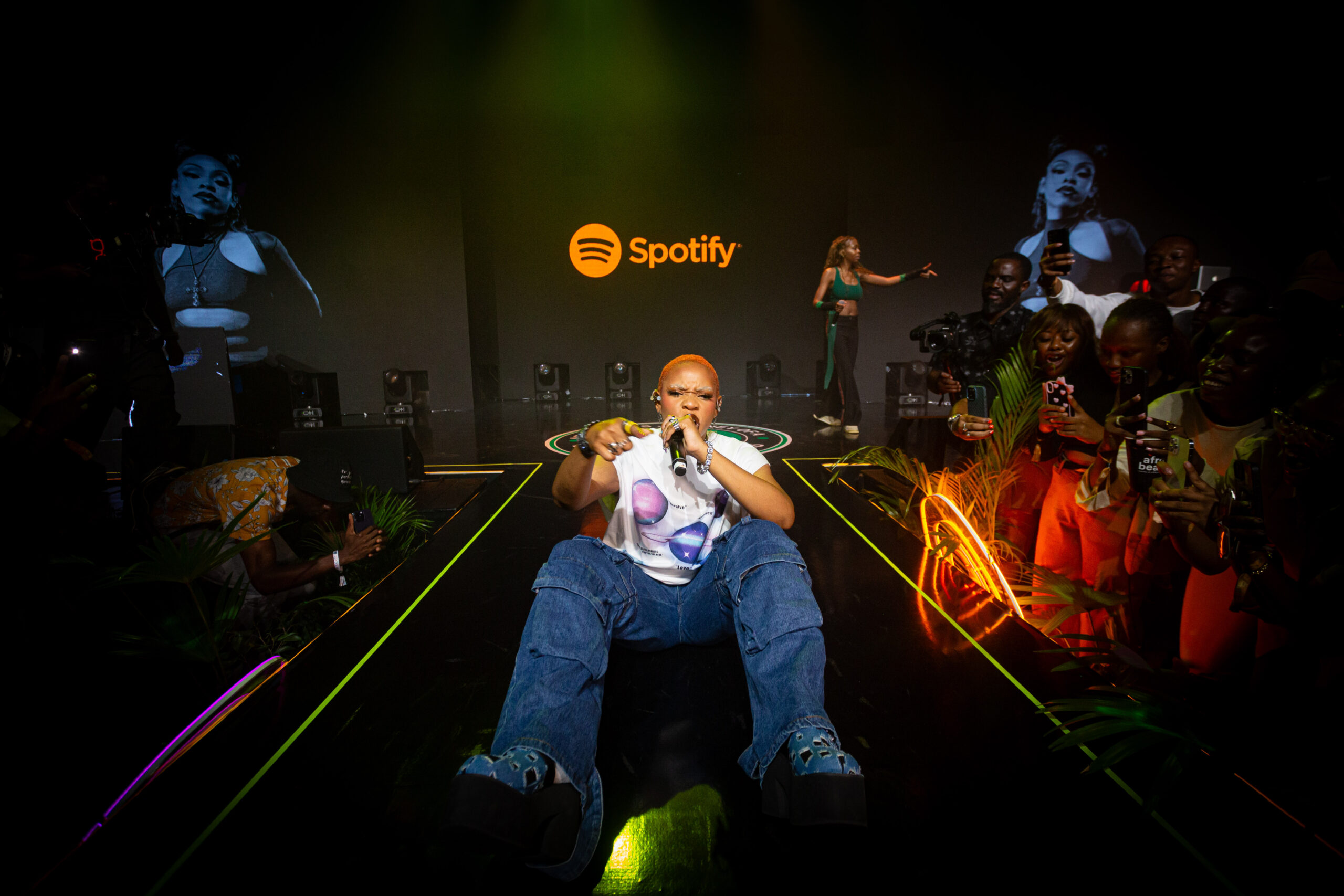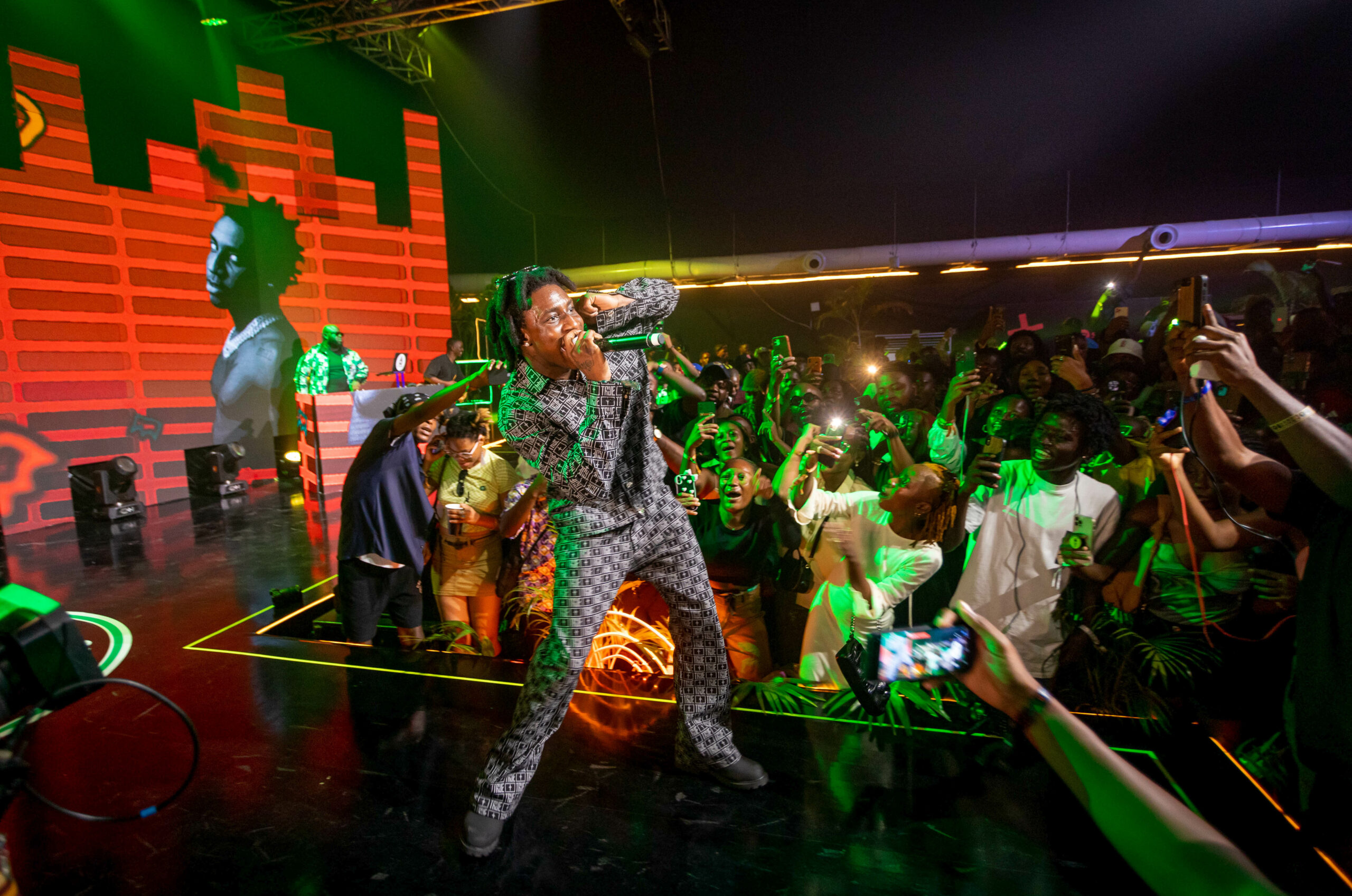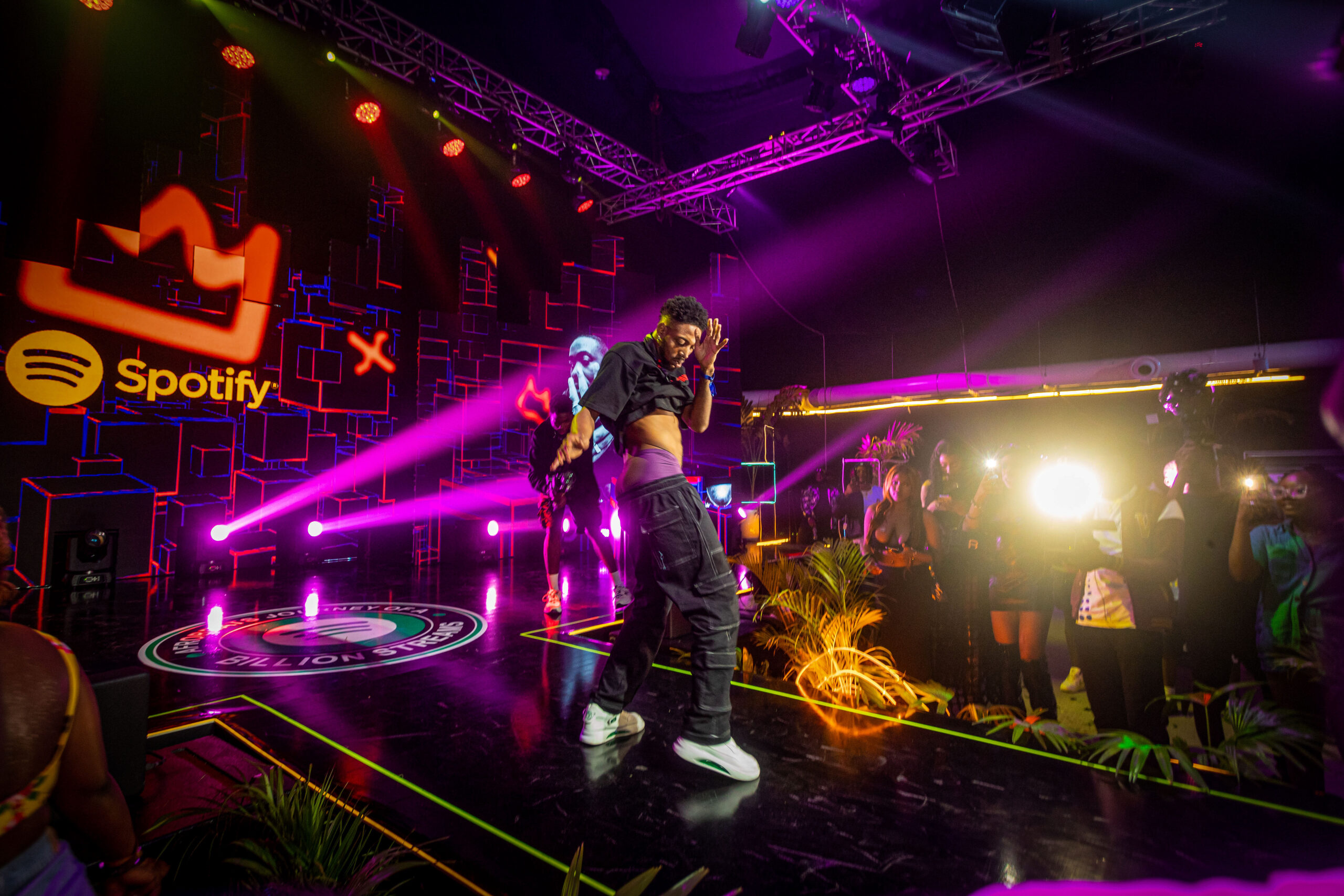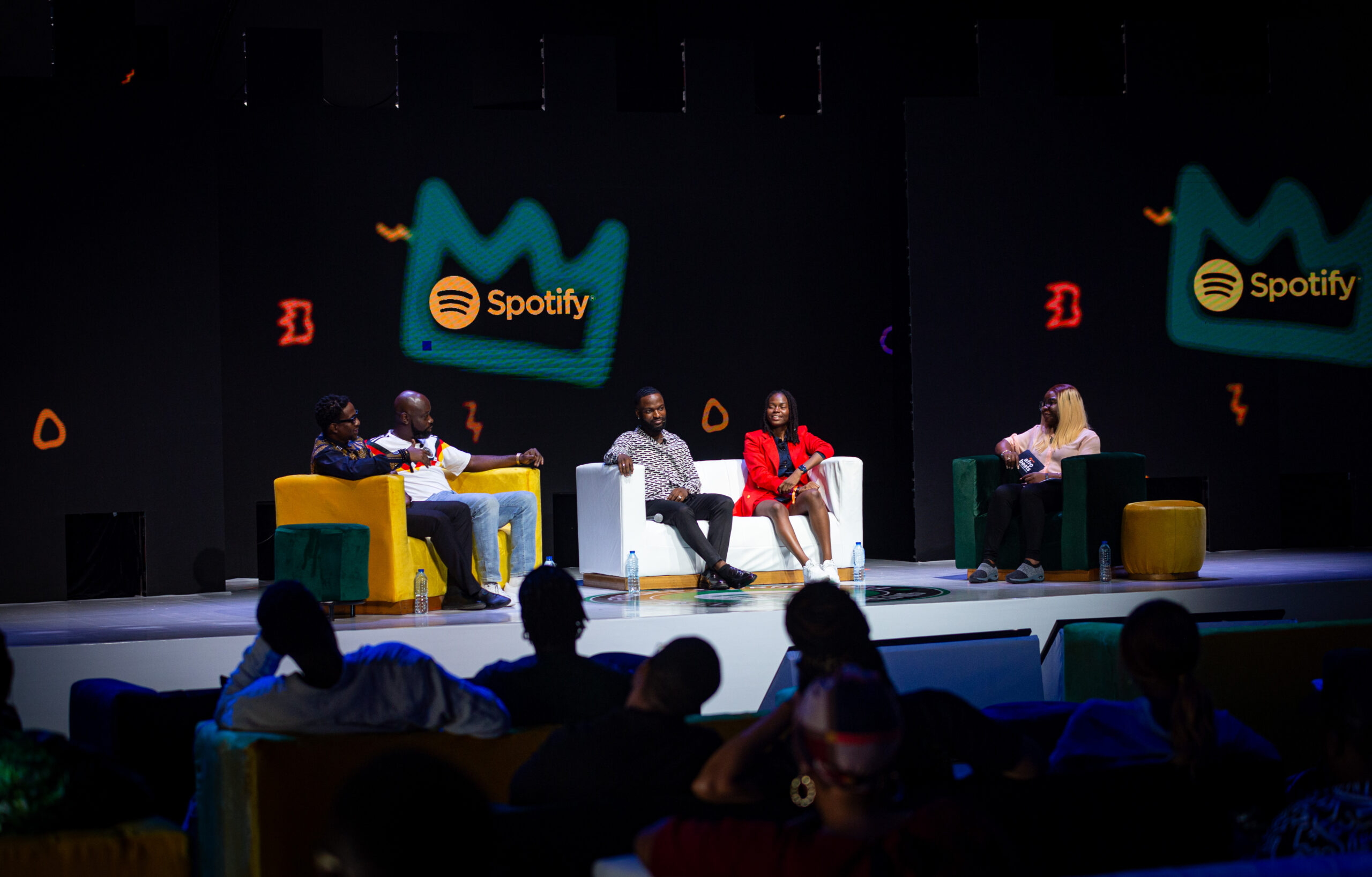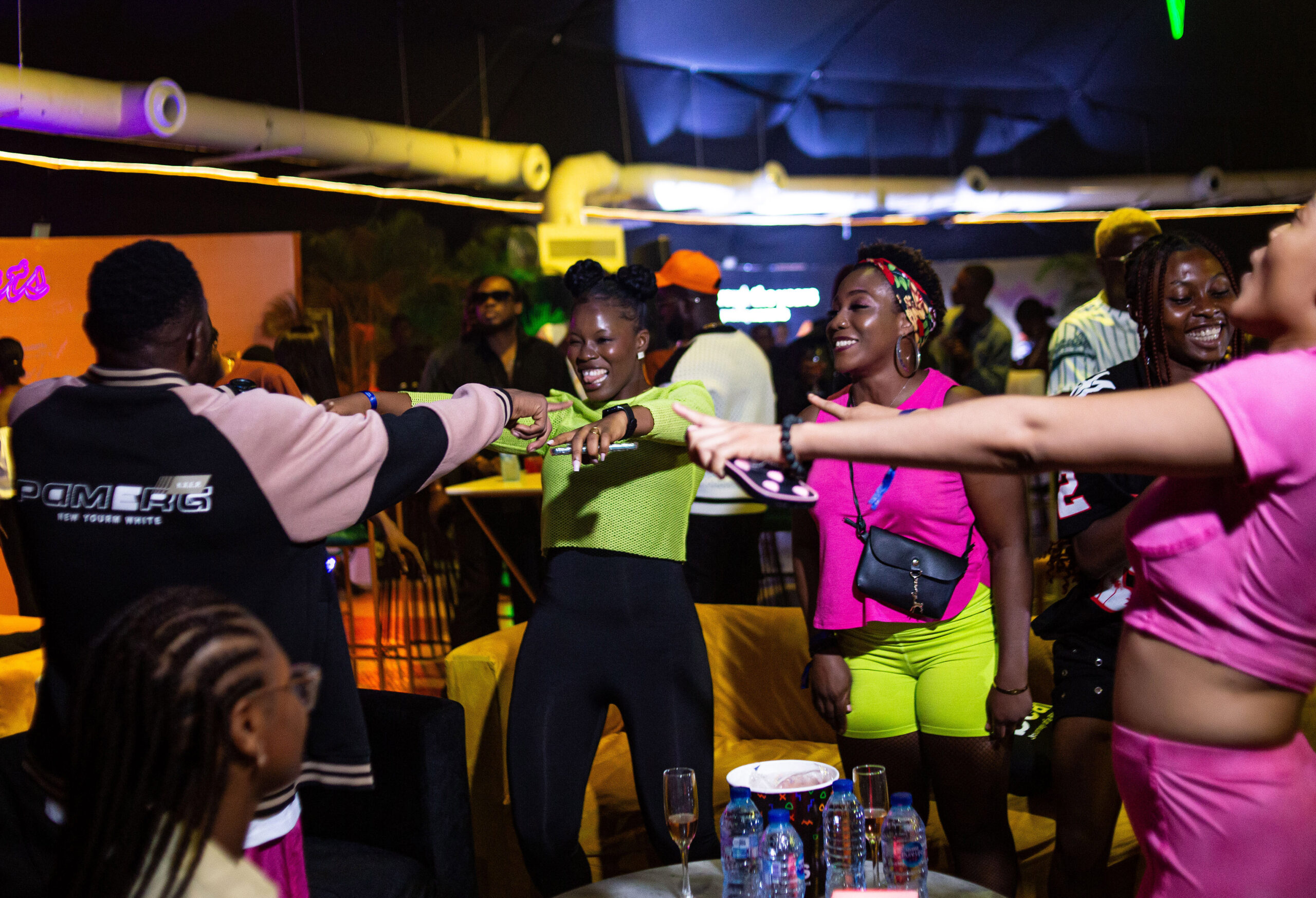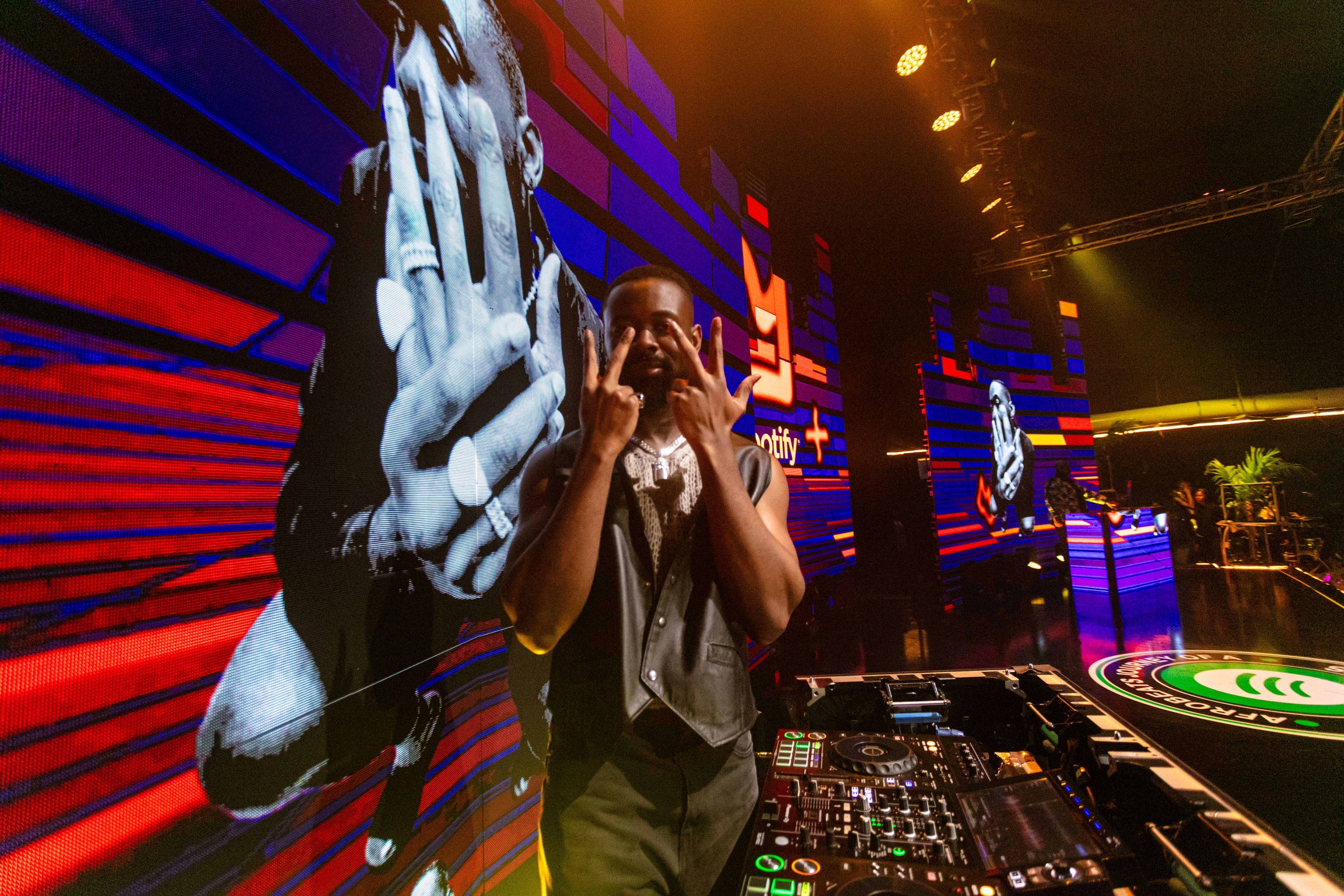 Spotify Celebrates Afrobeats and Podcasts in Lagos with Experiential Events