"Viene El Mesías a Israel" is a beautiful and soulful album that showcases Eduardo Sagrero Muniz's musical talent and passion for his faith. The album is a collection of traditional Christian hymns and original songs, all of which are sung in Spanish. The album consists of twelve tracks, each focusing on a different aspect of religious life and faith. The album features a strong emphasis on acoustic instrumentation, with guitars and percussion Muniz's soulful voice, combined with the traditional instrumentation, creates a soothing and serene atmosphere that is perfect for reflection and meditation.
Muniz's voice is powerful and emotive, perfectly conveying the depth of emotion and spirituality that is present in the songs. The arrangements are simple and elegant, allowing Muniz's voice to take center stage.
The album begins with the track "El Viene Ya," which sets the tone for the rest of the album. Muniz's vocals are powerful and heartfelt, and the use of traditional Spanish instruments, such as the guitar and violin, add depth and richness to the music. The lyrics are also quite moving, praising God and celebrating the power of faith.
Other standout tracks on the album include "Luz de Isreal," which features a hauntingly beautiful violin solo, and "Fuego Indeleble," which has a more upbeat and joyful feel. Muniz's vocals are consistently impressive throughout the album, and he manages to convey a wide range of emotions through his singing. Muniz's vocals are especially haunting on this track, and the gentle instrumentation adds to the sense of reverence and devotion.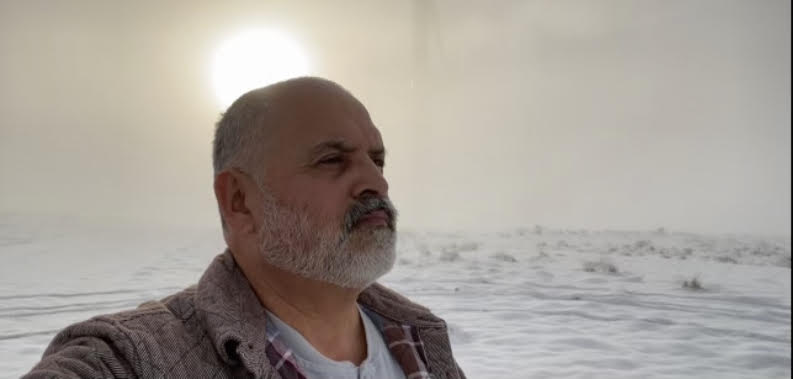 Musically, the album is a real treat for listeners who appreciate well-crafted, organic arrangements. Muniz has a great ear for blending different sounds and styles together, with elements of traditional Mexican music, folk, and gospel all coming together in a seamless and cohesive way. The album's arrangements are lush and intricate, with each instrument adding its own unique flavor to the mix. But one of the problems with the album is the language barrier. Despite being a great album, not everyone is conversant with the Spanish language that was used in the album.
Overall, "Viene El Mesías a Israel" is a beautifully crafted album that is sure to resonate with those who appreciate traditional Spanish music and religious themes. Muniz's vocals are powerful and emotive, and the use of traditional instrumentation adds a layer of depth and richness to the music. If you are looking for a spiritual and uplifting musical experience, then this album is definitely worth checking out.