Wowashwow, is a rising hip-hop artist and female powerhouse, who is making waves in the male-dominated hip-hop scene with her freestyling fluency and unapologetic rhymes. Her style is a mix of visual surrealism like Missy Elliot, the untamable energy of Tina Turner meets Mcjagger, and the genre-fluidity of Radiohead. Her next single, "Class Enrollment," is set to release on February 24, 2023, and promises to be an anthem that will extinguish any negative energy and skyrocket feelings of self-worth.
Wowashwow's musical background started at age six when she wrote her first original songs. She then went on to become the lead guitarist and singer of the punk rock band "Rise from Ashes," which led to her opening for The Ramones' drummer, Marky Ramone, and recording her first album under the direction of the iconic rock legend, Steve Albini. At age 18, she moved to NYC and discovered the underground hip-hop and ballroom scene, which heavily influenced her approach to songwriting, stage performance, and overall lifestyle.
Aside from her music career, Wowashwow is also an activist in the cannabis industry and has been breaking the stigma of cannabis consumption by promoting her vision through music, social media, and popular podcasts like the OG Potcast and Blunt Blowin' Mama.
Now based in Los Angeles, Wowashwow has played over 15 shows in the past two years and has opened for Snoop Dog and Travis Barker. She also appeared at the Soul Train Awards 2022, charted #115 on the Hot300 List, and has been featured in several publications, including SXSWPop, Earmilk, Divine Magazine, and more.
We had the opportunity to chat with her and in this interview, we dive deeper into Wowashwow's journey as an artist, her inspirations, and what fans can expect from her upcoming single.
Can you tell us more about the inspiration behind your upcoming single "Class Enrollment" and how it fits into your overall vision for your music?
Class Enrollment was birthed from a heated text discussion I was having with an acquaintance in the middle of a recording session. This heated conversation, it really made me realize my self-worth and value as a person. And that essentially is what this overall project is about. Understanding my value and having the confidence to move forward in a bold unapologetic fashion.
As a female artist, how do you navigate the male-dominated hip- hop scene and what message do you hope to convey to young women through your music?
By continuously working on my pen game. I try to write a verse a day and work on the flow and execution. At the end of the day, if your writing skills are on point, you will get the respect of the people in your industry, regardless of your gender. Also, embrace what makes you unique. There's no set formula on how you should approach hip-hop. It's your approach. It's your vision.
What inspired Wowashwow's transition from being the lead guitarist and singer of a punk rock band to pursuing a career in hip-hop and ballroom music?
Honestly, the elements of punk rock are still very much a part of my sound, but it has been blended into the sound that is unique to me. But, I discovered the ballroom and hip-hop scene during college and being right in the thick of both of those underground cultures truly inspired me to create something that paid homage to the influence it had on me.
How has your experience as an activist in the cannabis industry influenced your artistry and message as a hip-hop artist, and how do you hope to continue breaking the stigma surrounding cannabis consumption through your music and social media presence?
I'm open about my cannabis consumption and activism because I want people to see that you are able to accomplish dope things while consuming on a regular basis. Now every person is different and what may work for me, maybe different for someone else. But my goal is to make consumption all about choice. It should be our choice to consume.
How has your upbringing in South Jersey/Philly influenced your artistic style and contributed to your success as a rising hip-hop artist?
Well, I grew up in the emo scene in south jersey and that's 100% shaped my approach to performing on stage. I use to ride my bike to the local VFW halls to see these dudes give their heart and soul in an off key performance. That energy. That raw passion. It's unmatched.
How do you see yourself challenging and pushing the boundaries of the hip-hop/pop formula with your genre-fluid approach and unapologetic rhymes?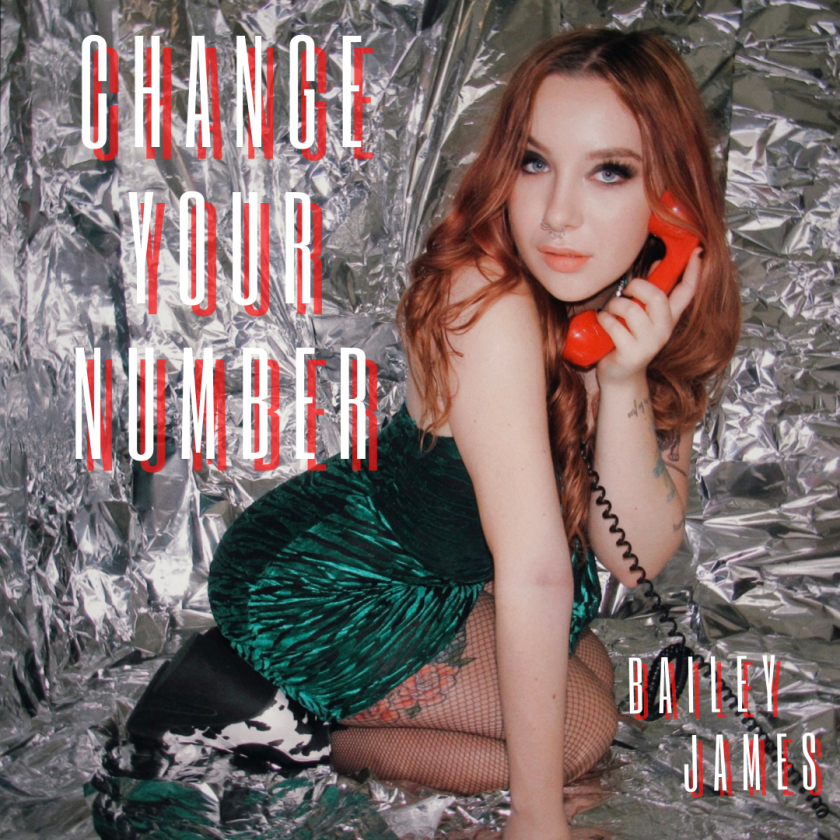 Ha! No one knows how to classify me in the hip-hop community. My approach and style is different than what most expect. But my pen game is on point, and that can't be denied. That has opened the conversation in this somewhat rigid community to see and respect the unique flow that I have.
What do you hope to achieve through your music, and how do you see your unique style and sound contributing to the evolution of the hip-hop genre as a whole?
I hope to completely disrupt the constructs of the hip-hop genre. I want to show that there is no boundaries towards your approach in hip-hop music. The formula is consistently changing on what's considered,"dope." So might as well do your own thing, and the people that it will hit for, will support you.
Can you tell us more about your musical influences and how they have shaped your style, particularly with your genre-fluidity and theatrical flair?
Frank Zappa, Tina Turner, Michael Jackson, Beyonce, Missy Elliot, Joey Bada$$, My Chemical Romance
If you look at all of these greats, you'll see how each one of them has affected who I am as an artist and performer. The proof is in the pudding.
Can you tell us more about your creative process when it comes to blending different genres and styles of music in your work, and how do you balance experimentation with maintaining your own unique sound and style?
It just sort of happens. There's no set rhyme or reason behind my approach when creating a song. When I'm in the studio with my producer, Sam J Garfield, he is always throwing out the craziest melodies in the session. Then my mind just works from there!