BREAKING NEWS: Worldwide Journalist Gabrielle Alexandra Smith Becomes the Youngest Advisory Board Member for The Amy Jacques Garvey Institute
Internationalist Journalist Gabrielle Alexandra Smith wears many hats and not just in the United States. Today, May 05, 2021, she just got elected as the youngest Advisory Board Member at The Amy Jacques Institute in Washington, DC.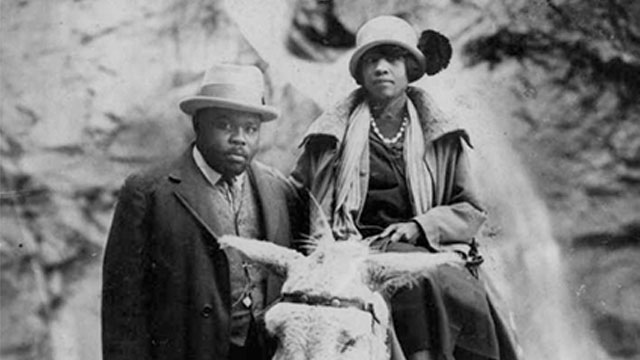 Amy Jacques is the wife of Jamaican Born, Pan Africanist leader Marcus Garvey. Amy Euphemia Jacques Garvey was the Jamaican-born second wife of Marcus Garvey and a journalist and activist in her own right. She was one of the pioneering female black journalists and publishers of the 20th century.
"As the newest and youngest elected Advisory Board member, I would like to say to my great city of Washington, DC that changes are coming." 

Madam Smith just made history in her city of Washington, DC as the following
Youngest elected member of the Amy Jacques Garvey Institute
The first black youngest woman to be elected into the Amy Jacques Institute
First of her generation to be elected into the Amy Jacques Institute
 . . . and the list goes on.
Madam Smith's duties as an advisory board member will be to help the Amy Jacques Garvey Institute organize communities of color especially youth, with the purpose of advancing economic, environmental, and social justice.
Madam Gabrielle Alexandra Smith recently interviewed Executive Director, Kendall Bryan about the reality of Washington, DC on The Gabrielle Alexandra Smith Show.